Lala Kent's Fiance Randall Emmett Prepares For His VPR Debut
Find out which of Lala's VPR co-stars Rand has bonded with most!
Ashley Hoover Baker February 19, 2020 12:57pm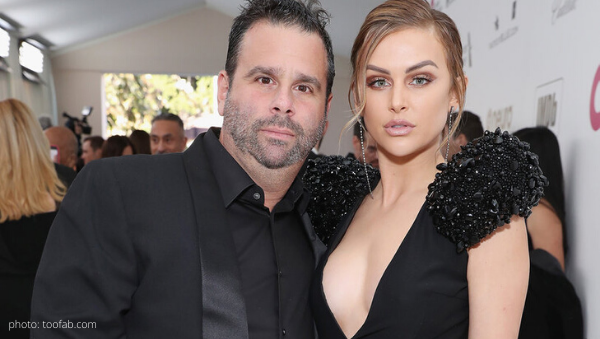 I'm Sorry, Fofty. You're going to have to see your 'Money By Monday' nemesis weekly on Bravo's hit show….
Lala Kent's fiance, Randall Emmett, prepares for his debut on Vanderpump Rules. Find out which of Lala's VPR co-stars Rand has bonded most with!
In a sneak peak for next week's episode, Lala gushes over her movie producer husband-to-be, "I am engaged to my soulmate Randall Emmett. He is kind, he is generous. He makes me feel on a daily basis that I am the best person on the face of the earth."
The setting is a gorgeous and sunny So-Cal day. The cameras focus on the soon-to-be-spouses evaluating the construction in the backyard of Randall's home. "This will definitely be my first renovation and my last," Lala states.
Rand added "I second that. We're going to be here for a long time. You know what babe? You should just move in already." Lala agreed, and emphasized she is eager for the master bedroom to be complete. Lala mentions that if she and Rand ever move, she wants to purchase a move-in-ready home, like their friends
Jax Taylor
and
Brittany Cartwright
.
Speaking of Jax, he and Rand make quite the odd couple in their new friendship. An A-list movie producer and a career bartender at SUR, what a time to be alive!
"You and Jax text more than me and my mom text," Lala teases Randall. "But you know what it is? He's closest to my age. And we have a lot of fun and we laugh together," explained Rand to the creator of Give Them Lala.
If you'd like to see the preview for yourself, here ya go!
Are you excited for Rand to join the VPR cast? Drop your opinions off in the comments!
---