Paula Abdul Confuses Fans In A Photo From Kathy Hilton's Holiday Party
Many are being 'cold hearted' with their comments.
Ashley Hoover Baker December 27, 2022 1:17pm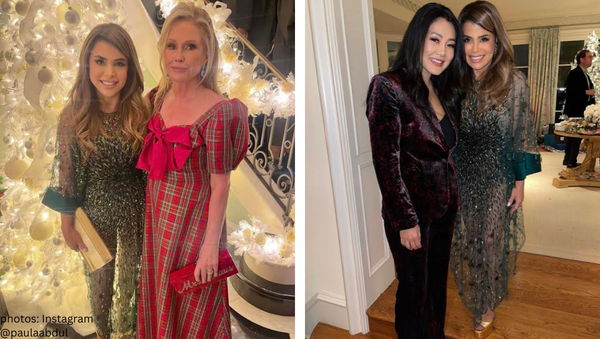 Fans are Straight Up confused after pop music princess, Paula Abdul, shared pictures from Kathy Hilton's holiday party in which she was hardly recognizable.
The Real Housewives of Beverly Hills friend of hosted a star-studded soiree that included appearances from Heidi Klum, Kim Richards, and Kris Jenner.
Kim Kardashian LARPed as biker-babe-Barbie at the celebration while Paula surprised audiences with a much younger look.
I thought Paula Abdul was Jessica Alba at first. pic.twitter.com/VvdHiktK7x

— OnThisDayENT (@OnThisDayENT) December 27, 2022
The '
Promise of a New Day
' singer captioned her photos, "
@kathyhilton always throws the most fabulous holiday party ✨🎉 Merry Christmas!🎄🎅🏼 I hope everyone is having a wonderful day relaxing, celebrating and surrounded by friends and family. Sending you lots of love and holiday cheer♥️ XoP."
Reactions:
With the exception of Paula's friends, the response to the photos was far from flattering.
"Dear 2022, Paula needs her old face back. Signed everyone."
"Who is this? It's not Paula sorry."
"Is that a baby face filter [email protected] different.""Faceapp was here ❤️❤️."
"Facetune on fleek!!!! What is happening here and who is this 😂."

"This comment section is the Xmas gift that keeps on giving 😂😂👏👏👏👏👏👏."
Are you going to 'Rush Rush' to the plastic surgeon to get the Paula makeover? Sound off in the comments.
---