RHOBH's Lisa Rinna Responds To Her Daughters Being Called Nepo Babies
Amelia Gray and Delilah Belle "are grateful and they own it."
Ashley Hoover Baker December 24, 2022 7:03am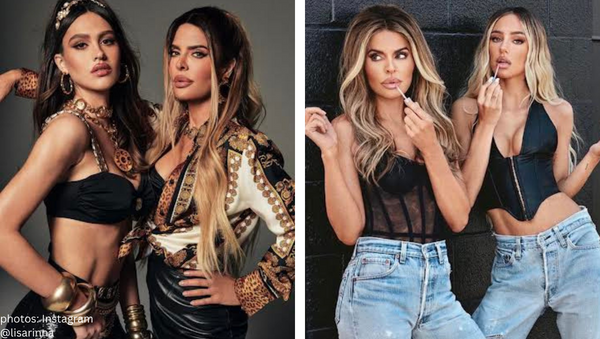 Real Housewives of Beverly Hills star Lisa Rinna OWNS the fact that she and her husband, actor Harry Hamlin, birthed a couple of 'nepo babies,' referring to the nepotism in Hollywood.
Backlash from scads of celebrity spawn erupted after Nate Jones's article in New York Times was published.
Second-generation celebs ranging from Lily Allen [daughter of actor Keith Allen and film producer Alison Owen] to O'Shea Jackson Jr. [oldest son of rapper/actor, Ice Cube] and Eve Hewson [Bono's daughter] responded negatively to the article.
Former actress turned reality tv villain, RHOBH's Lisa Rinna, on the other hand, didn't get upset when her daughters Amelia Gray and Delilah Belle were called out for their privilege.
Lisa took to the comment section of an Instagram post from @dietprada to share her take. "We birthed 2 nepo babies and they know how freaking lucky they are" adding, "They are grateful and they own it. 🤗."
The former Days of Our Lives and Melrose Place actress posted another comment in the thread regarding nepotism, "Just own it baby."
View this post on Instagram
What is your response to the 'nepo baby' backlash? Sound off below.
---