Meet RHOBH Housewife Crystal Minkoff!
Hollywood is full of pretenders, and she slays them all!
Imani Craig May 21, 2021 12:33pm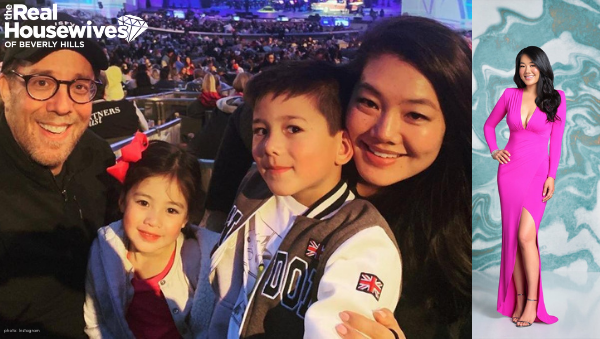 Season 11 of The Real Housewives of Beverly Hills is here and off to a great start! Teddi Mellencamp and Denise Richards have left the building, and Sutton Stracke and newcomer Crystal Minkoff have arrived! (Honorable mention to 'friend of' Kathy Hilton who is already a fan favorite). 
But other than Crystal Kung Minkoff becoming the first Asian-American on the 90210 franchise, and being obsessed with the number 8, what else do we know about her? Lucky for you, we did a deep dive so you don't have to! 
Get to know Crystal Minkoff
Crystal is the founder of the coconut milk company, Real Coco 
Brian Bardos, and Crystal, along with her brother, Jefferey Kung, co-founded the organic beverage company. Life Refreshed Real Coco is all about sustainability and quality, from the way they package their products to the fresh-cracked, locally grown coconuts.
 Crystal is married to the Lion King
Okay not really, but he directed the iconic Disney movie (which is pretty cool too.) Robert Ralph Minkoff and Crystal got married in 2007. As we found out on the season premiere, there is an age gap between the couple — 23 years — but that is the least interesting thing about him. Rob is an American filmmaker who has directed other popular films. Ever heard of Stuart Little, Stuart Little 2, The Haunted Mansion, The Forbidden Kingdom, or Mr. Peabody & Sherman? Yup, he co-directed those!
Crystal and Rob have two kids
Rob and Crystal are the proud parents to two children, Max and Zoe. And, she's not a regular mom, she's a cool mom! Don't believe me? Check out her IG page and see for yourself.
Crystal's good friends with Kathy Hilton
Crystal and Kathy have a tight relationship. As we know, there is strength in numbers on RHOBH. This friendship will be fun to watch on screen!
Crystal is a proud advocate for the AAPI Community
Bravo finally gave us some diversity. This year, they introduced two new Housewives who belong to the Asian-American, Pacific Islander community. Thank goodness for the new representation. Both RHOD's Tiffany Moon, and Crystal have used their platforms to publicly address and educate Bravo fans on being Asian in America.
As season 11 progresses, I can't wait to get to know the newest RHOBH cast member more. Will I be jealous of her black leather pants?? Too soon to tell.
Watch The Real Housewives of Beverly Hills every Wednesday at 8pm/7 central.
What are your thoughts on Crystal so far? Let us know!
---