Medium Allison DuBois Calls Kyle Richards Out For Lying On WWHL
"I know you know that because my prediction absolutely describes your marriage, NOT Camille's."
Staff October 28, 2023 1:43pm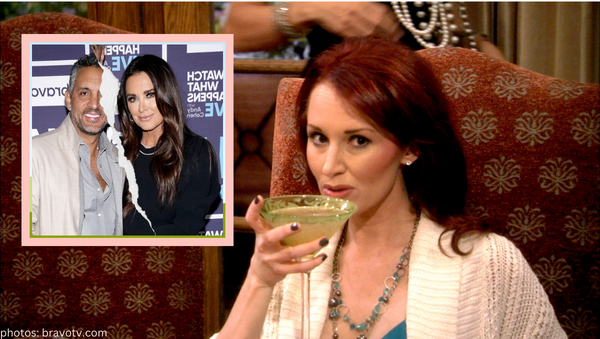 Allison DuBois, the Medium from Real Housewives of Beverly Hills' Dinner Party From Hell, took to social media to disclose how Kyle Richards intentionally threw Camille Grammer under the bus to save face.
During an episode of Watch What Happens Live, Kyle was asked to respond to the fact that on season one of RHOBH, Allison puffed on her e-cigarette and predicted Kyle would never be "emotionally fulfilled" by her now-estranged husband, Mauricio Umansky.
Kyle told Andy Cohen that Allison's prediction was wrong.
Mauricio "and I were very, very happy," explained Kyle. "We really had an amazing marriage for a very long time."
Allison took to social media to enter the chat and set the record straight.
She began, "In response to Kyle's statement, NO, I was not commenting on Camille, I was commenting on YOUR life."
"I know you know that because my prediction absolutely describes your marriage, NOT Camille's."
"Psychics/Mediums know who they're directing a prediction to, but please, consult your psychic. Maybe, you want to hear what you want to hear, not necessarily the truth."
---