Psychic Medium Allison DuBois Has Entered The RHOBH Chat
Know that.
Ashley Hoover Baker July 3, 2023 7:04pm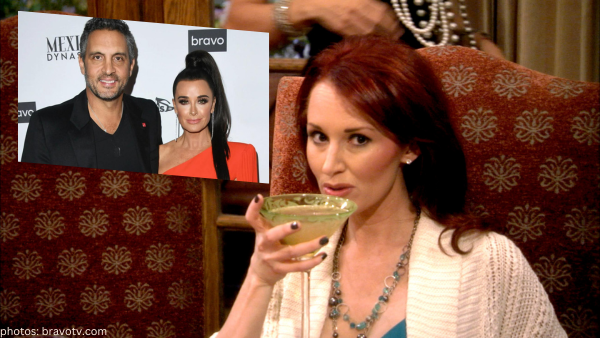 The psychic medium from Real Housewives of Beverly Hills's infamous 'dinner party from hell,' Allison DuBois, commented on the announcement that Kyle Richards and Mauricio Umansky have split after almost three decades of marriage.
The inspiration to television's Medium took to Twitter to make it clear she holds no grudges with the RHOBH star.
"I don't wish Kyle ill, I hope she finds what she's looking for.
I guess I'm the only one who 'saw' this coming," joked the e-cig enthusiast.
"People kept telling me I was picking up on Camille's divorce NOT Kyle (Okay you armchair psychics can sit down now)." She declared her own post "mic drop" worthy.
I don't wish Kyle ill, I hope she finds what she's looking for. I guess I'm the only one who "saw" this coming. People kept telling me I was picking up on Camille's divorce NOT Kyle (Okay you armchair psychics can sit down now). Mic drop #rhobh #medium

— Allison DuBois (@MediumAllison) July 3, 2023
Never forget, the celebrity medium declared once Kyle and Mau's kids "got bigger" they would have "nothing in common." 
---