Camille Grammar Was Not Asked To Return To RHOBH
The former housewife and 'friend of' tweeted, "I wasn't asked back. It's fine."
Ashley Hoover Baker August 30, 2019 1:55pm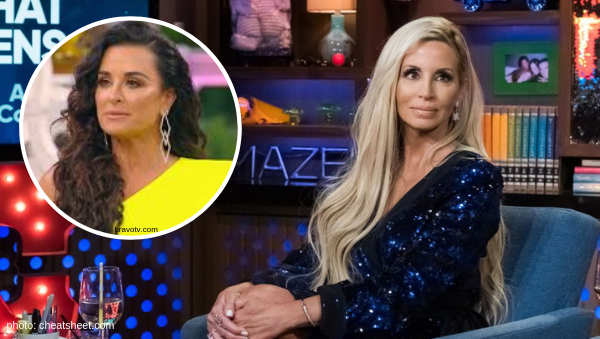 Former housewife and 'friend of' the Real Housewives of Beverly Hills cast, Camille Grammer, was NOT asked to return to the popular franchise. Camille made a statement on social media explaining her future on RHOBH, then took it down.
The former wife to Frazier star, Kelsey Grammer tweeted, "I wasn't asked back. It's fine." Camille didn't stop there. She took a moment to comment on her former co-star, Kyle Richards. "I did my time on the show. And it's Kyle's show," added the former MTV dancer.
Page Six was kind enough to dig up some old dirt that Camille spilled on social media. "In other tweets throughout August, the 50-year-old said Vanderpump's exit and the addition of Teddi Mellencamp have affected [Kyle] Richards, which 'is not good for the show.'"
"What made the show work was the main cast being Lisa and Kyle," Camille continued. "KR [Kyle Richards] needed Lisa to balance her anxiety and keep it classy. Now w/ Teddi involved KR acts immature. It's not good for the show."
Bravo announced on 8/30/19 that two new women will be holding diamonds on RHOBH's next season. Click here to meet the ladies!
Do you think Camille would have taken a full-time housewife role if offered the opportunity? Sound off in the comments!
---