Love Is Blind's Natalie Lee Files Cease And Desist Against Shake Chatterjee
The letter claims Shake's words have been a detriment to Natalie's "personal and business reputation."
Ashley Hoover Baker October 7, 2022 4:41pm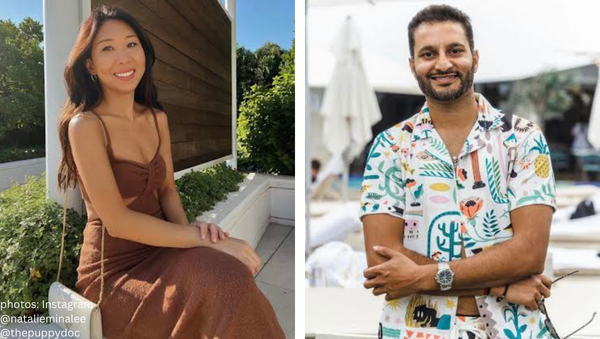 Not having it:
Season 2 Love is Blind star, Natalie Lee, is over Shake Chatterjee talking about her alleged sexual activities with her then-fiance, Shane Jensen.
The C&D letter:
The document from Chicago's Zlatkin Wong firm dated August 23, 2022, officially made Shake aware of Natalie's feelings about him discussing her sex life in the media.
"This firm serves as counsel to Ms. Natalie M. Lee with respect to legal claims to be asserted against you arising from false misleading, and defamatory statements you have made in multiple interviews."
Shake made guest appearances on the 'How To Relationship' podcast and the Zachary Reality Instagram show in August 2022 and discussed her sexual rendevous with her now-ex.
"In each of the Interviews, you assert that Ms. Lee recorded a scathing video about her then-fiance Shayne Jansen, immediately after which Ms. Lee proceeded to have sex with Mr. Jansen before ultimately electing not to marry Mr. Jansen at their scheduled wedding."
Shake's comments "relating to Ms. Lee's sexual activities are verifiably untrue and misleading and unfairly paint Ms. Lee in a false light."
Consequently, Shake's words have been detrimental to Natalie's "personal and business reputation."
Natalie's lawyers sent Shake a cease & desist #loveisblind2 pic.twitter.com/0E93kjcfdB

— OnThisDayENT (@OnThisDayENT) October 7, 2022
Do you think lawyer-ing up will deter Shake from talking about Natalie? Sound off below.
---