Netflix Picked Up Love Is Blind And The Circle For Two More Seasons
Casting both shows is underway!
Ashley Hoover Baker March 24, 2020 11:17am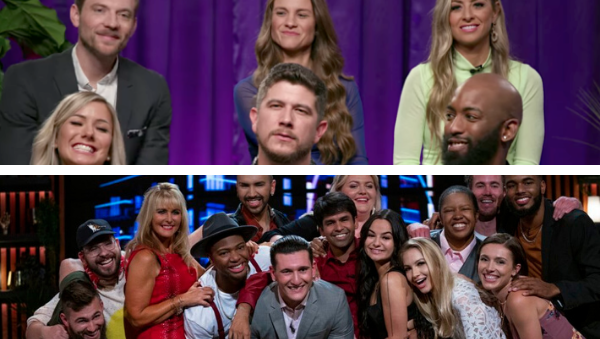 Netflix picked up Love Is Blind and The Circle for two more seasons, giving those of us in self-quarantine a reason to live. Casting both shows is underway!
According to tvline.com, "Given that TV production is at a standstill during the coronavirus pandemic, the three series will not return with their sophomore runs until 2021, though online casting and auditions are now open." Season 2 of LIB is currently casting in Chicago, while casting for The Circle is open at TheCircleCasting.com.
"It's been incredible to see Netflix members everywhere respond to the raw, authentic stories of real people and real stakes," as per Brandon Riegg, Netflix's VP of Nonfiction Series. "We pride ourselves on creating a favorite show for any taste, and we're thrilled fans embraced all of these series with such enthusiasm and shared passion. We look forward to sparking more joy for our members."
Speaking of 'sparking joy,' Netflix also has a new series, Sparking Joy With Marie Kondo, in which the titular tidy-upper will de-clutter an entire town. To throw a little extra something-something into the mix- YOU can nominate candidates for the show at TidyMyTown.com.
If you need more Love Is Blind in your life, check out the bonus episode of the On This Day Entertainment podcast I did with Erin Martin from Pink Shade With Erin Martin podcast. From the fairy tale that is Lauren Speed and Cameron Hamilton's marriage to the hot mess that is Giannina Milady Gibelli and Damian 'bowtie' Powers, Diamond 'Beyonce's Lemonade' Jack and Carlton 'Coochie Crack' Morton, and Amber 'Trailer Trash' Pike and Matt 'Love Triangle' Barnett, we spill ALL the tea from the show, reunion, and beyond. Listen here!
Which Netflix reality show are you most excited for to return? Sound off in the comments!
---