Kyle Richards Claps Back At Reza Farahan For Calling Her Most Overrated Real Housewife
"Wasn't his show cancelled?"
Ashley Hoover Baker January 16, 2023 12:04pm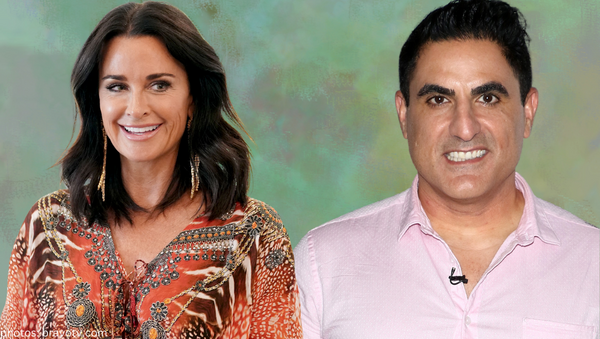 Kyle Richards had something to say after she got wind that former Shahs of Sunset star, Reza Farahan, threw shade at her on Watch What Happens Live.
ICYMI:
Andy Cohen asked Reza who he thought was the most overrated housewife.
The already-eliminated competitor on Peacock's The Traitors replied, "This is going to get me in a lot of trouble, so I'm sorry in advance, but Kyle Richards. Sorry, Kyle."
Kyle's rebuttal:
The Real Housewives of Beverly Hills star provided her hot take on Reza's response, and let's just say, Kyle proved her worth as a Real Housewife with her clap back.
"Wasn't his show cancelled? And wasn't he the first one voted off on Traitors?"
Kyle concluded, "I can't even be offended."
See for yourself:
View this post on Instagram
Are you on Team Kyle or Team Reza? Drop names below.
---