Update- Kathy Hilton Says Things Are Ok With Kyle Richards ... Even After Lisa Rinna's Meddling On RHOBH
Do you believe things are Honky Dory between Kathy and Kyle?
Ashley Hoover Baker October 10, 2022 8:24am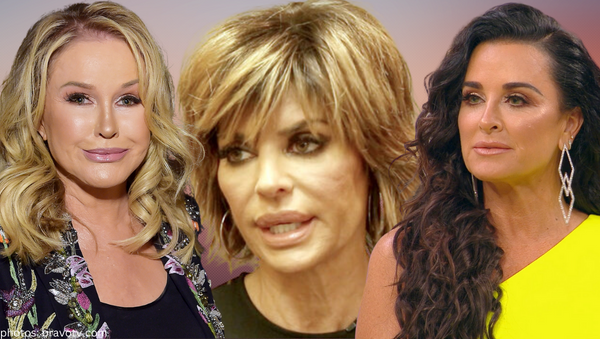 Updated article 10/10/2022 @8:24
TMZ cameras caught up Kathy Hilton at the valet of the Beverly Hilton Hotel after the Carousel of Hope Ball, which supports research and treatment for children with Type 1 Diabetes.
As the RHOBH stand-out waited for her car, she took selfies with fans and even responded to a question about her sister, Kyle Richards.
After being asked, "Is everything ok with Kyle," Kathy simply responded by smiling and saying, "Yeah … my sister."
So, Kathy was just shutting that shit down, amirite? I believe the truth is on social media… Thoughts? #RHOBH pic.twitter.com/xgW8TTPcCJ

— OnThisDayENT (@OnThisDayENT) October 10, 2022
Do you believe that all is 'Honky Dory' between the Richards sisters? Sound off below.
---
Original article 10/8/2022 @9:38
With the season 12 Real Housewives of Beverly Hills reunion less than a week away, many Bravoholics find themselves having difficulty processing that sisters Kyle Richards and Kathy Hilton's relationship is still fractured … with the help of Kyle's friend(?), Lisa Rinna.
A series of comments on an Instagram thread began with Kathy wondering why her sister was in tears at the RHOBH season 12 reunion in the first place.
Kathy responded to podcaster Christian Gray Snow by asking why Kyle was "upset and crying" when she was the one who was "bullied and percacuted [I think she was shooting for persecuted] for 10 months," at the hands of Rinna claimed "PTDS" from witnessing Kathy have a meltdown.
Never forget, it was the former soap star that declared that keeping deets about Kathy's now-infamous rant would cause her to "get cancer and die."
The hotel mogul ended her comment by calling Kyle's behavior, "Just cruel and disgusting."
Kyle replied, "Why? You know exactly why," even tagging Kathy in her response.
"I don't think you want me to explain why."
View this post on Instagram
RHOBH fans know Rinna has taken a lot of heat for the most recent Richards sisters' saga, but do you think she is to blame considering all of the problems Kathy and Kyle have had in the past? Sound off below.
---