Change.org Petition Resurfaces With Hopes To Get Lisa Rinna Fired From RHOBH
The petition was started by "someone who is sick of her shit."
Ashley Hoover Baker October 6, 2022 9:18am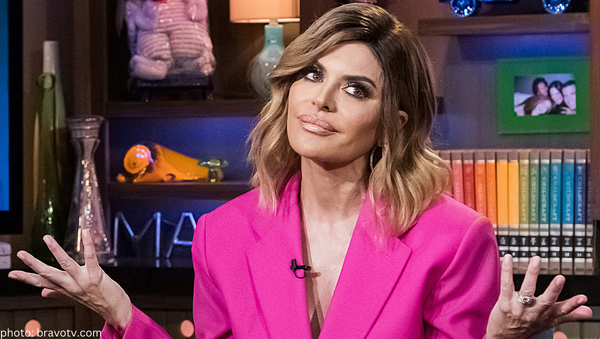 A change.org petition was started back in 2018 to fire Lisa Rinna from Real Housewives of Beverly Hills. 
As "someone who is sick of her shit," Lisa Folson hoped for a casting shake-up on RHOBH. 
"Lisa Rinna's tweets and actions she has recorded and posted on social media is hateful and disrespectful to fans an viewers of the show. She prompts toxic responses from people and is alienating people from watching the show. Her presence is killing the show."
Fast forward to 2022 and the Change.org petition, Fire Lisa Rinna from RHOBH show, is spreading through the interwebs yet again. The petition nears 6K signatures of a 7,500 goal.
Bravoholics took to the comment section to share why they support Folson's initiative.
"One of the meanest and most vile in the history of the franchise. I understand that's a big statement, but it's really true in my opinion."
"I'm signing the petition because Lisa Rinna has destroyed the RHOBH! She helped run off LVP and the next season she was responsible for running off Denise Richards. Two fan FAVORITES ARE GONE because of her. And, what does she truly share about her life. We see a clip of her husband her and there and her girls. But, no one ever found out why she slammed the glass down on the table and went for Kim Richards throat. She's a #MeanGirl and #BULLIE and #NotCool"
"LISA NEEDS TO BE FIRED, SHE'S BRINGING DOWN SHOW TO A LOW LEVEL, MAKING PPL LIKE US NOT WANT TO WATCH ANYMORE."
"I'm signing this petition because Lisa R. needs to be fired for her Classless, Condescending and Vile Personality What SHE did to Denise last season was GOING TO FAR!! Production should have put a STOP TO IT IMMEDIATELY
She and Kyle keep their private lives out of show by Lisa was like a dog after a bone, just kept going hurting Denise till Denise finally had enough."
"She tells everyone else to own it but Lisa never owns it. I am sick of her horrible bullying, her negative social media posts and she bashed all of the housewives fans. Without us viewers she would not even get paid. Bravo you fired Jeff Lewis, Stassi, Kristen, Vicki and tamra it's time to fire Kyle and Lisa. I actually stopped watching halfway thru this season."
"Please Get Toxicity off of our screens.This woman, Lisa Rinna & Company Needs to go. The world has enough evil already, we dont need HW's extras. Bring Decency back."
---