Lisa Rinna Makes Statement For Breast Cancer Awareness
"Both my Mom and my sister are breast cancer survivors."
Ashley Hoover Baker October 17, 2019 3:23pm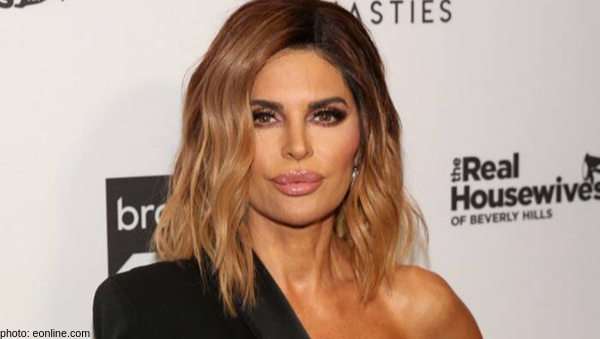 Real Housewives of Beverly Hills star, Lisa Rinna, is no stranger to posting pics and videos of herself in her undies online, but this time – she's making a statement. The actress turned reality tv star hopes to draw attention to breast cancer awareness by posing online in a matching pink bra and underwear set. "Both my Mom and my sister are breast cancer survivors."
Never forget, the mouthy Beverly Hills housewife's 90-year-old mother, Lois Rinna is famous on her own for being a survivor of David Carpenter (the Trailside Killer from the 1960s) and her sister, Nancy Rinna, among thousands of other women are yearning for a cure. Lisa promised, "Anything I can do to help, I will always do, especially for smaller charities like this one." She continued, "They can always use even more support."
The reality star encouraged her fans and social media followers to follow her lead and post pictures with the hashtag Kits to Kick Cancer. Lisa wrote, "take a mirror selfie in your @thekitundergarments proceeds go to @wcrfcure [Women's Cancer Research Fund]."
Lisa's lingerie pics are making a splash, as Hailey Bieber bared her underwear selfie along with Kourtney Kardashian, Miley Cyrus, Nicole Richie, HBO's Girls writer and star, Lena Dunham, Pretty Little Liars star Ashley Benson and more, according to The Blast.
I love chatting about celebrities (I dish all the celebrity gossip on the On This Day Entertainment podcast– click here to listen) especially if it involves a good cause.
Do you think Lisa is doing a good deed by posing in her panties, or is this just another thirsty display from the former Days Of Our Lives star? Sound off in the comments!
---