Two Of Jen Shah's Victims Speak Out "I Am Just Recovering From Being In A Deep Depression"
"I don't want other people to have to go through that shame that I went through."
Ashley Hoover Baker January 20, 2023 7:09am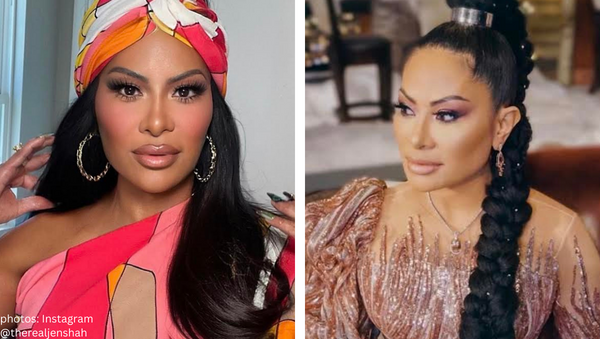 The only thing I'm guilty of is being Shah-mazing the "mastermind" of a scheme targeting vulnerable people. -Jen Shah
Real Housewives of Salt Lake City star, Jen Shah, must surrender herself to federal prison on February 17th for 6.5 years behind bars, but that's not enough for a couple of the victims of her telemarketing scheme.
They want their stories told.
Tricia and Molly sat down with Good Morning America to share the impact Jen's crimes had on their lives.
Trisha claims she was tricked out of "$47,000 on the false promise that Shah's company would help her start an online business."
Tricia made it clear she is "not a stupid person," but "did make a huge mistake."
"Do I want to tell the world that? No. I really don't."
"I don't want other people to have to go through that shame that I went through," confessed Tricia.
"I am just recovering from being in a deep depression. You get to the point where there's no way out. I don't have the money to take care of myself."
Another of the prison-bound Bravolebrity's victims, Molly, admitted, "I probably spent about $44,000 on six credit cards, all, of course, going to bankruptcy because I couldn't afford to pay that."
Thanks to Tricia and Molly's bravery in coming forward, maybe more people victimized by Jen and her team find the strength to tell their stories.
Watch here!
Do you think Jen's crime matches the time? Sound off below.
---