A Definitive List Of Every RHOSLC Tagline!
Which are your favs and least favs from both seasons?
Ashley Hoover Baker September 12, 2021 12:53pm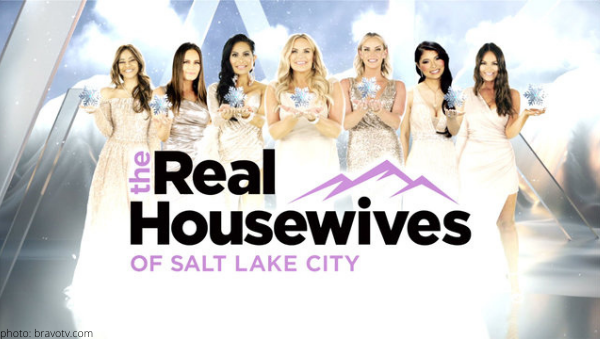 The original cast is returning for season two in its entirety, while Jennie Nguyen joins the cast as a full-time housewife.
Grab an iced tea and enjoy the ride!
Season one- "In this town, I'm Queen Bee and MVP."
Season two- "The only thing I'm guilty of is being Shah-mazing."
Season one- "When you take cheap shots, always expect a hangover."
Season two- "You don't have to like me. I love myself enough for the both of us."
Season one- "This rose isn't scared to handle a little prick."
Season two- "In a town of beauties and beasts, there's only one wild rose."
Season one- "Jealousy is a disease, to which I say, 'Get well soon!'"
Season two- "I may be known for my ice, but I always bring the heat."
Season one- "I love God, but I will read you like a scripture."
Season two-  "If you come for me, I will send Jesus after you."
Season one- "Just like my pioneer ancestors, I'm trying to blaze a new trail."
Season two- "I was raised a Mormon, but now, I'm raising a glass of champagne."
Season two- "I have plenty of everything — including opinions."
Watch the season one taglines:
Watch the season two taglines:
Want to stay up to date with all things Real Housewives?
Check out Zachary Reality for the latest from your favorite Bravo TV shows, Bachelor Nation, and beyond!
 RHOSLC premieres on Sunday, September 12 at 9/8c on Bravo.
Which returning housewife do you think has the most improved tagline? Whose taglines left something to be desired? Drop names in the comments!
---