Jennie Nguyen FIRED From RHOSLC After Racist Social Media Posts Surface
Bravo claims "Moving forward, we will work to improve our processes to ensure we make better informed and more thoughtful casting decisions."
Ashley Hoover Baker January 25, 2022 11:19am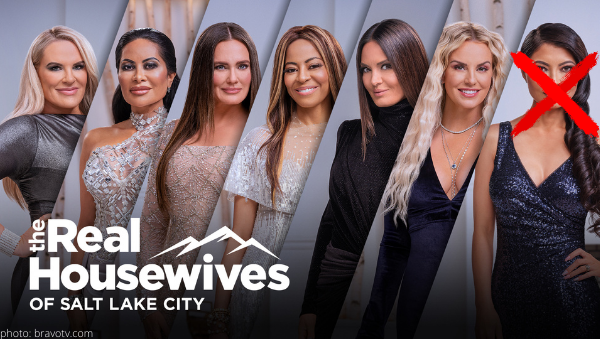 You're fired!
The first Real Housewives of Salt Lake City to get arrested isn't the woman being investigated by the Feds or the alleged cult leader.
Freshman RHOSLC star, Jennie Nguyen, was terminated after social media posts surfaced revealing her opposition to the Black Lives Matter movement and police reform.
ICYMI…
We were all rooting for you, Jennie Nguyen!! (I hope you read that in Tyra's voice.) #jennienguyen #RHOSLC pic.twitter.com/czjirUnOQj

— OnThisDayENT (@OnThisDayENT) January 19, 2022
Bravo's official statement:
"Bravo has ceased filming with Jennie Nguyen and she will no longer be a cast member on 'The Real Housewives of Salt Lake City.'"
"We recognize we failed to take appropriate action once her offensive social media posts were brought to our attention. Moving forward, we will work to improve our processes to ensure we make better informed and more thoughtful casting decisions."
"Multiple sources close to production told Page Six that filming for 'RHOSLC' Season 3 began prior to the accusations, and Nguyen was filming as part of the initial cast."
More problematic behavior:
Not only are the microaggressions alive in Jennie, the former Real Housewife has a history of domestic violence.
"I have anger issues," she nonchalantly shared with viewers on a recent RHOSLC episode.
"For a whole year, I went to anger management because I can't control my temper. One night, I [kept] throwing s**t at my husband and I actually broke his ribs."
Maybe @JennieNguyenLuv needs to spend a few days in the slammer for spousal abuse. Why wasn't #jennienguyen charged #RHOSLC #RHOSL ?#BravoTV needs to improve their vetting process.
The trash just keeps piling up on every #RealHousewives franchise.https://t.co/9OSFfgFg7H

— Meghan McPain 💋 (@MeghanPain) January 24, 2022
Accountability culture:
Brahovolics not only took to social media to share their displeasure withe the mother of 3, but they also created change.org petition to encourage Andy Cohen and the suits at Bravo TV to terminate Jennie.
Once Bravo's announcement regarding Jennie's termination was released, Real Housewives of Beverly Hills goddess, Garcelle Beauvais, commented under the post "Good That should never be tolerated."
Another IG user wrote, "Only took them how many days to break out the template" making sure to include their dissatisfaction in the network's vettig process, while another asked, "Where is this energy for Ramona [Singer]???
Let's be honest though.
This comment says it all…
"Lmao they waited until they saw their ratings dramatically fall."
Want to stay up-to-date on all things Real Housewives?
Check out the Pink Shade podcast for weekly Bravo Breakdowns and so much more!
Do you think Bravo has finally learned their lesson, or have we (in the words of Taylor Swift) "seen this film before?" Drop your opinion off in the comments!
---