Garcelle Beauvais Discusses Pay Gap Between Her And RHOBH Co-Stars
"I want to be promoted the same way. I want to be compensated the same way."
Ashley Hoover Baker July 14, 2020 11:30am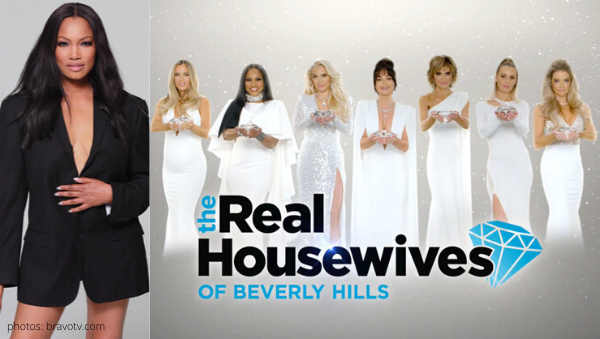 Hollywood heavy hitter, Garcelle Beauvais, took time out of her daily hustle to discuss the pay gap between her and her Real Housewives of Beverly Hills co-stars. In her conversation with Variety, the A-list actress reflected on her 20+ year career, the wage discrepancy between herself and her white counter parts, and how she will handle pay inequality moving forward.
With decades of experience in the industry, Garcelle explained that she only recently gained the confidence to ask for pay equal to that of her white co-stars, thanks to the Black Lives Matter movement. "It's all about being treated equally. I want to be promoted the same way. I want to be compensated the same way."
Garcelle on her acting career as a black woman:
"I've been in Hollywood over 20 something years, which is a feat in itself to continue working and I'm so grateful. But I do feel that so many times, my white counterparts get paid 1000% more than I do. I know it for sure, and that really sucks. We're not valued as we should be.
Shout out to Variety's After Show host, Audrey Yap, who got shady AF when she asked how Garcelle's RHOBH compensation compared to fellow newbie, Sutton Stracke. "That's awesome. I don't know," she says, laughing. "But Sutton doesn't need the money, that's the thing!"
Garcelle on how she will handle pay disparity in the future:
The times are a changing and Garcelle is on the front lines. The Haitian beauty detailed her how her approach to getting paid less will be different moving forward.
Garcelle told Variety, "I just feel like it's been happening for a long time, and now I'm not putting up with it. You don't see my value you don't get to have me in your project. Simple as that."
What's next for Garcelle?
You will be able to see the longtime actress and model next in "Coming 2 America," the sequel to the hilarious 1988 comedy, "Coming to America" in which she had a breakout role, alongside comedy king, Eddie Murphy and former late night tv show host, Arsenio Hall.
Watch Garcelle's interview for yourself!
Need more of Garcelle and RHOBH in your life?
Check out the latest episode of the On This Day Entertainment podcast where Real Housewives of New York's instant icon, Martini Mike, and I break down the episode, Until We Leave Again. Listen here!
Do you think Bravo will step up and pay Garcelle and their other Black talent equally? Drop your opinion off in the comments!
---