Monica Garcia Slams 'Orange' Lisa Barlow's 'Microaggressions'
"I know what you're implying, we all do."
Staff September 6, 2023 3:23pm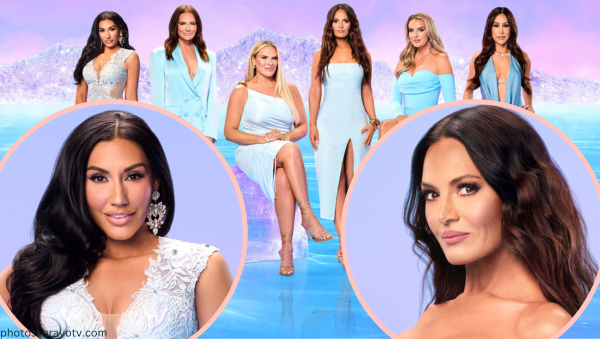 Real Housewives of Salt Lake City newbie, Monica Garcia, took to her Instagram page to go hard on alleged liar, Lisa Barlow.
"The way some people are so damn comfortable lying. It's WILD," began the newest snowflake holder.
Monica wanted to clarify she wasn't the only RHOSLC cast member who ran an 'errand' for the currently incarcerated Jen Shah.
"I wasn't meeting Jen at the airport, LISA. I met YOU at the airport because YOU were ALSO running an 'errand' for Jen. That was actually the first time we met in person. Aside from our countless phone convos, but keep comin with all that bs. Unreal."
Monica took the opportunity to call Lisa out for problematic behaviors.
"The way you are comin in clutch with those micro-aggressions. You couldn't pick me out of a police lineup or witness protection???? You couldn't have said a party or crowd?? I see you."
"The way you made the most uneducated statement of the episode with your fair skin, blonde hair comment. As if Latina's can't have lighter skin or have blonde hair??? But yet you claim to be a cultured New Yorker? I know what you're implying, we all do. Doesn't your best friend work in the hair industry??? Where people color their hair and change their looks up constantly????"
"Please tell me if you'd recognize Angie K. in the last pic in witness protection or a police line-up. FOH. Happy Hump day!!!! Ps Fair skin is better than orange. 😘😘😘."
View this post on Instagram
The way Monica came with receipts makes her the perfect Real Housewife/FBI informant, IMHO.
What do you think about Monica's accusations against Baby Gorgeous? Drop your opinion below.
---