Heidi Montag Throws Shade At Lauren Conrad For How She Handled Alleged Sex Tape On The Hills
"There was such a message, such a moment, that she missed."
Ashley Hoover Baker August 11, 2021 10:13am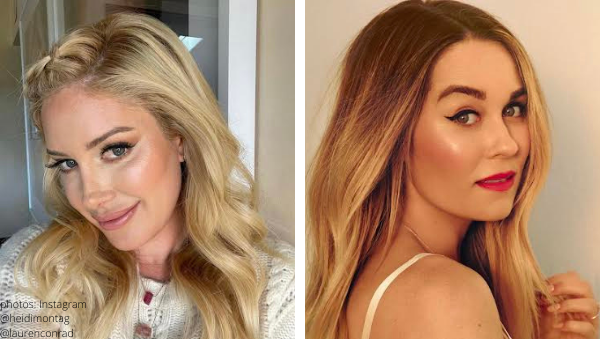 The Hills' Heidi Montag left nothing unwritten as she dished on the sex tape rumor that destroyed her friendship with Lauren Conrad.
While making a guest appearance on the Call Her Daddy podcast, Mrs. Spencer Pratt explained that her friendship with LC "didn't have to go that way."
"She kept blaming things on me and blaming her sex tape on me."
Heidi implies there was a sex tape:
Gunner's mom explained that she would have taken a different approach when addressing the sex tape rumors.
"This could be a very empowering moment. Like, if I were Lauren and I had a sex tape that my ex-boyfriend was trying to sell, I would have bossed up."
"I would have been in the media like, 'Hey. I just want to let young girls know I made a mistake.'"
"There was such a message, such a moment, that she missed where she could have really empowered herself, and instead she turned it on me and made herself more of the victim. She could have been a victor of empowerment. No one would have been mad at her."
Didn't Spencer admit to starting the sex tape rumor?
In a 2009 interview with Access Hollywood, LC revealed that Spencer admitted to starting the rumor that she did in fact record an intimate video with her former boyfriend, Jason Wahler– for who she did not go to Paris.
"[Spencer] takes responsibility and apologizes for it."
Spencer was accountable (ish):
Back in 2015, People reported, "Spencer Pratt Admits He Was the One to Leak the Lauren Conrad Sex Tape Rumor but Calls His Former Hills Nemesis a 'Cold-Hearted Killer.'"
Classic Spencer.
You know what you did:
Fans of the original version of The Hills will never forget this series-defining scene.
Lauren's story has remained consistent- there is no sex tape.
What are your thoughts on Heidi's accusations regarding Lauren's alleged sex tape? Sound off in the comments!
---