The Hills' Heidi Montag Reveals Biggest Regret With Lauren Conrad
"I didn't think that was really one of the last times that I would see her."
Ashley Hoover Baker May 17, 2021 8:35am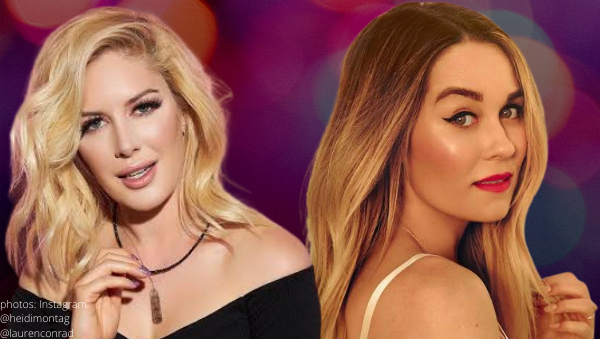 The Hills: New Beginnings star, Heidi Montag, revealed the biggest regret she has regarding her former friendship with Laguna Beach/The Hills' Lauren Conrad.
No one else can speak the words on your lips:
Heidi dished to US Magazine about how she wishes her story had been written…
"When I said goodbye to Lauren in her apartment, I wish I could have, even if they didn't air it, tell her more of what was on my heart," explained Mrs. Spencer Pratt .
"You know, not just do it for a scene, because I didn't think that was really one of the last times that I would see her."
Take two:
"I wish I had just been like, 'What is going on? What is real?'"
Heidi continued, "I wish I had — even though it was so hard in that moment — I wish I could have really told her more of how I felt. And not just going along with, like, the narrative, the producers, Spencer."
As for a rekindling of LC and Heidi's friendhsip? The rest is still unwritten.…
I want my MTV:
Check out the the Spill It Sister podcast for recaps of your favorite MTV shows and more! Here is the most recent episode breaking down part 2 of The Challenge reunion!
Are you enjoying season 2 of The Hills reboot? Sound off in the comments!
---