The Hills Star Makes Paternity Jokes
Spencer Pratt questions who Audrina Patridge's baby daddy really is!
Ashley Hoover Baker June 27, 2019 7:38am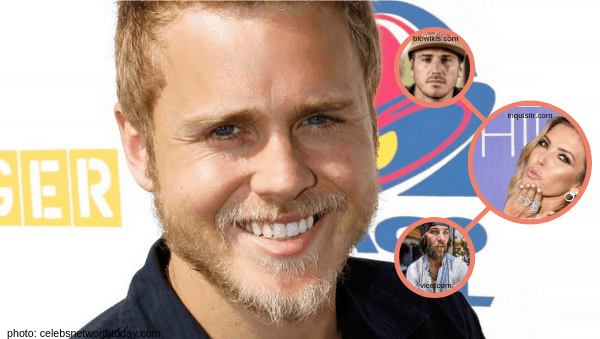 Which star of The Hills made a paternity joke at their co-star's expense?
Spencer Pratt, of course! The controversial reality star returned to The Hills: New Beginnings like a hurricane wreaking havoc on those brave enough to enter its path. True to form, he didn't keep his messiness on the show – he took his nonsense to the press.
Cosmopolitan had a Q&A with 50% of Speidi. Spencer 'joked' that he isn't convinced Audrina Patridge's ex, Corey Bohan, is actually the father of her daughter, Kirra Max. That's low – even for Spencer.
"What was all that talk about Justin Bobby doing things to Audrina her husband never did? I wanna know who's baby that is. How do we know it's not Justin's baby? Let's get a DNA testing kit for the reunion," per reports from US Weekly. "Get a whole lab in there for a dramatic reveal," he continued.
Corey slams Gunner Pratt's dad for making "vile and disgusting" statements about his family in order to keep his "name in the headlines" in a new (private) Instagram post. "You can say whatever filth you want about YOUR family, cast-mates or even myself but I draw the line when it comes to MY daughter." Corey topped the post off with a pic of his middle finger saying, "Kirra is an innocent three year old child."
Audrina's ex didn't stop there! "I would hope that since you are now a father yourself you would have more tact and but I cannot say that I am surprised. The things that you say publicly will be accessible to my daughter forever and I'll continue to do everything in my power not to expose her to the nonsense. Keep her out of your attempts to stay relevant ya f**k."
Are you enjoying the reboot of The Hills? Drop your opinions off in the comments!
---