Denise Richards Is Willing To Return To RHOBH...Even If Lisa Rinna Returns
"I never said I wouldn't come back with her."
Ashley Hoover Baker September 5, 2022 8:18am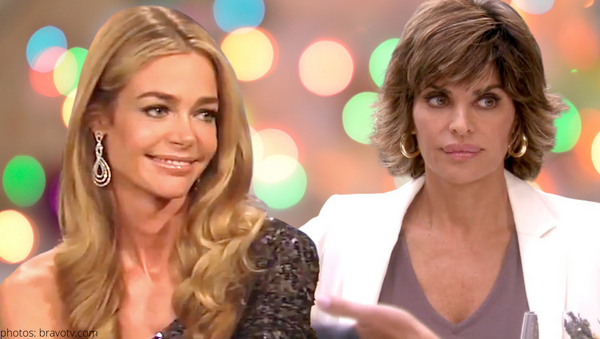 Denise Richards isn't opposed to returning to Real Housewives of Beverly Hills … even if frenemy Lisa Rinna comes back for season 13.
Bravo, Bravo, f*cking Bravo:
"I would be fine with working with Lisa and filming with her," dished the A-Wild Things actress on a recent episode of Jeff Lewis' Sirius XM radio show.
Denise even debunked a rumor claiming she ghosted Rinna after "she sent me a text apologizing."
"There was a rumor that I never responded but I did respond — I responded right away."
"I never said I wouldn't come back with her," added Denise.
The RHOBH turned Only Fans star noted she's still friends with "some of" the cast, and she's "definitely talked about" returning with fellow A-List actress, Garcelle Beauvais.
"Never say never, you know."
You live, you learn:
Denise has taken her time away from Bravo to reflect on her decades-long friendship with Rinna, which ended with rumors of Denise in a sexual relationship with Real Housewives Ultimate Girls Trip 2 star, Brandi Glanville.
"I don't think I would ever; I could never be close friends with her after what happened."
"And I've watched a few of the last episodes and seeing how she's been, how's she's been on social media, I just don't agree with it. It's hard to be friends with someone like that."
"I will say this: Lisa Rinna, she plays dirty, she can be really nasty, and so I think that's just something to know about with her being on the show."
"I think sometimes, some of the women will apologize when they get backlash. If they do something; that's something that I've noticed. But as far as Lisa, if you apologize — which, she apologized to me while we were actually filming, but then she just went back to the same behavior. So, it's hard for me to actually believe that the apology is genuine."
Would you like to see Denise come back for another season of RHOBH? Sound off in the comments.
---