Former RHOBH Star Brandi Glanville Inserts Herself Into Armie Hammer Saga
"TRIGGER WARNING!"
Ashley Hoover Baker February 8, 2021 1:30pm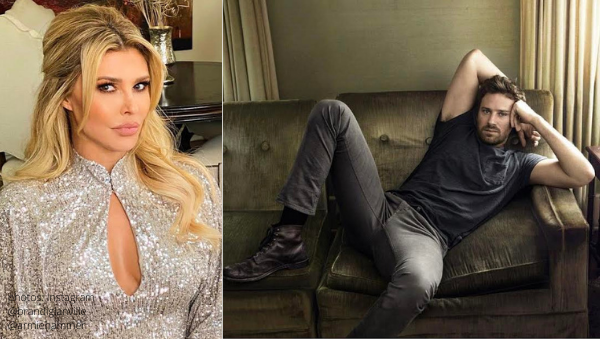 "TRIGGER WARNING!"
If you are not aware of the Armie Hammer story circulating the news, I warn you that accusations have been made against the actor regarding sexual abuse and cannibalism. In case this is something you want more information on…
Enter Brandi Glanville:
Former Real Housewives of Beverly Hills star, Brandi Glanville, took to Twitter to insert herself into the Armie Hammer saga regarding the infathomable accusations of sexual abuse and cannibalism.
The current 'friend of' tweeted, "Dear @armiehammer You can have my rib cage how do you just keep getting hotter and hotter #letsbbq."
Yes, you read that correctly.
Fans followers react:
There was one pro-Brandi comment on Brandi's first Armie Hammer post that I found. "Never change please."
The rest of the comments are best summarized by the following statements.
A Twitter user wrote, "Girl delete this. the latest tea on Armie is that he's been killing people and burying them in the desert. it's all over social media."
"This tweet is deplorable. There are very serious abuse allegations against this person. You are mocking these and all victims. I've always had compassion and empathy for you even when your behaviour didn't always warrant. This has gone too far," posted another social media user.
This tweet perfectly phrased what I wanted to say- what was boggling my mind. "You know if this was just a kink that's one thing but there are women accusing him of rape. Brandi, you can't stand a cheater but you're ok with a rapist?"
Sorry not sorry:
In true Brandi form, the mother of two wouldn't take back her insensitive comment.
"I'm not sorry I don't take it back it was a fucking joke clearly I need my rib cage but maybe he can have one my kidneys," the RHOBH star and podcast host tweeted.
"Get some hobbies."
Brandi, learn to read a room. K, thanks.
See the tweets for yourself:
View this post on Instagram
Has Brandi gone too far this time? Drop your opinion off in the comments!
---