Travis Scott's Offer To Pay For 9-Year-Old Ezra Blount's Funeral Denied By Family
Ezra was the tenth (and youngest) person to die in at or in the aftermath of the music festival.
Ashley Hoover Baker December 1, 2021 12:19pm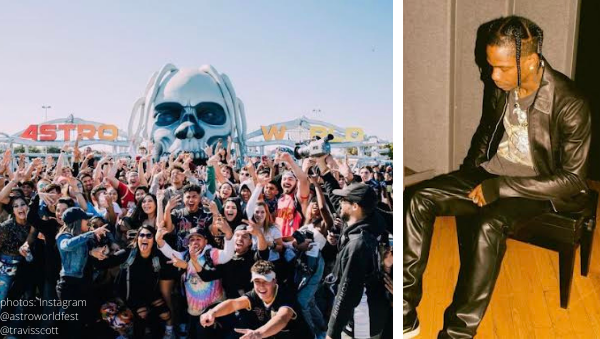 Kris Jenner is working overtime to keep Kim Kardashian and Pete Davidson in the news- while keeping Kylie Jenner's baby daddy, Travis Scott out of it.
To the momager's chagrin, the tenth and youngest Astroworld victim's family declined the rapper's offer to pay for the child's funeral, which was picked up by multiple large news outlets.
Too little, too late:
In a letter obtained by Rolling Stone, "Travis Scott's offer to cover the funeral expenses for nine-year-old Ezra Blount, the youngest victim to die at Astroworld, was rebuffed by the boy's family."
The family's attorney Bob Hilliard wrote, "The loss of a child is like a faucet of unimaginable pain that has no off handle," according to a report from USA Today.
"Your client's offer is declined. I have no doubt Mr. Scott feels remorse. His journey ahead will be painful. He must face and hopefully see that he bears some of the responsibility for this tragedy."
Reports from People.com added, "There may be, and I hope there is, redemption and growth for [Scott] on the other side of what this painful process will be — and perhaps one day, once time allows some healing for the victims and acceptance of responsibility by Mr. Scott and others, Treston and Mr. Scott might meet, as there is also healing in that."
"Blount was laid to rest on Nov. 23 at the Body of Christ Church in Dallas, and buried at Lincoln Memorial Park."
Check out Zachary Reality for the latest from your favorite reality shows and stars!
What effect do you think the Astroworld tragedies will have on Travis's life and career? Drop your prediction off in the comments.
---