Kylie Jenner Responds To Tragedy At Travis Scott's Astroworld Festival
Watch the video that proved Travis knew there was trouble in the audience.
Ashley Hoover Baker November 7, 2021 12:05pm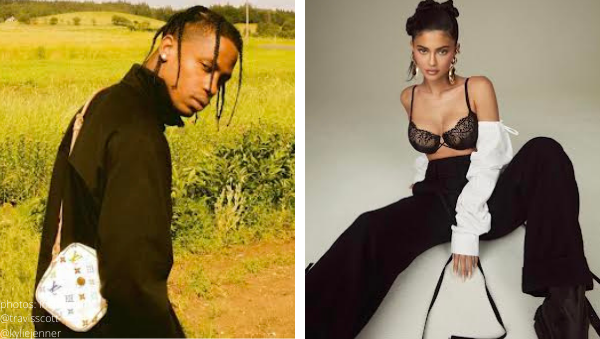 Kylie Jenner took to her Instagram story to respond to the backlash her baby daddy, Travis Scott, received after eight concertgoers were killed and hundreds injured at the Astroworld Festival.
The statement:
The Keeping Up With The Kardashians alumni took to her Instagram story to share her feelings.
"Travis and I are broken and devastated. My thoughts and prayers are with all who lost their lives, were injured or affected [sic] in anyway [sic] by yesterday's events. And also for Travis who I know cares deeply for his fans and the Houston community."
"I want to make it clear that we weren't aware of the fatalities until the news came out after the show and in no world would have continued filming or performing. I am sending my deepest condolences to the families during this difficult time and will be praying for the healing of everyone who has been impacted."
What Travid did know:
Even though Kylie's IG story stated, Travis and I "weren't aware of the fatalities until the news came out after the show," this video shows Travis knew there was an issue in the audience.
The festival's founder used his platform to call security, yet continued to perform- even finish- his set.
CNN
reported that Astroworld 2021 attendee, Sarai Sierra, "saw about 20 people who could not breathe, including one person who suffered a seizure before her eyes."
"It felt like we were drowning in a pool filled of just people," recalled Sarai.
Astroworld 2019:
This isn't the first time the Astroworld Festival caused several attendees 'rush' the entrance secturity to enter the festival grounds.
"
Three people were trampled
and hospitalized. Officials ramped up security after the 2019 trampling incident, gearing 528 Houston police officers at the concert and an additional 755 private security personnel, the
police chief said
."
The plot thickens:
According to Daily Mail, Travis Scott "has a history of inciting mayhem at his notoriously rowdy concerts," and has "previously pled guilty twice to disorderly and reckless conduct charges."
I can smell the lawsuits coming for the soon-to-be father to Kylie's second child from here…
There's more:
A report from Houston PD Chief Troy Finner revealed a security guard was stabbed with a needle and was later  "revived with Narcan, although there have been no reports of the crowd being drugged in the same way."
What in the actual eff is happening?!?!
Do you think the tragedies at Astroworld 2021 will change festival culture moving forward? Sound off in the comments.
---