Shanna Moakler Unfollowed Boyfriend Matthew Rondeau After Celebrity Big Brother Elimination
Matthew didn't appreciate Shanna flirting with Lamar Odom on the CBB live feeds.
Ashley Hoover Baker February 16, 2022 4:30am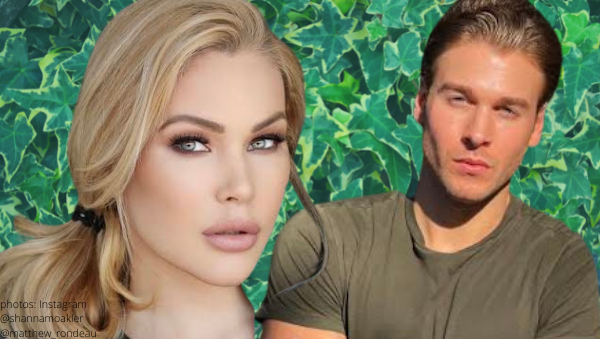 'Backdoor' to breakup:
It's been a rough week for Celebrity Big Brother's Shanna Moakler.
Not only was she 'backdoored' from the CBB house, but the former Miss USA also re-entered the real world to learn things weren't as she left them with boyfriend, Matthew Rondeau.
What went wrong:
A source spilled to TMZ, Matthew "is NOT happy with the subtle sexual innuendos flying back and forth between his girl and Lamar inside the 'CBB' house."
"We're told Matthew's been watching the live feeds, plus the reality show, ever since Shanna entered the house … and he's picked up some troublesome behavior between the two."
It was also reported that "Matthew noticed Shanna using some of the same phrases he uses around her."The insider added that he "finds it disrespectful and hurtful and doesn't know why she's doing it."(In case you missed it, TMZ cameras caught Matthew shopping for an engagement ring at Tiffany & Co. just a couple of weeks ago.)
The aftermath:
After leaving the house Monday, 2/14/2022, Shanna unfollowed her on-and-off-boyfriend on Instagram; however, she didn't delete the photos of Matthew from her page.
Matthew, on the other hand, not only unfollowed the former star of MTV's Meet the Barkers, but deleted all evidence of her from his IG account.
Do you think it's over between Shanna and Matthew, or is this just a bump in the road? Sound off in the comments.
---