RHOSLC Star Jen Shah's Fellow 'Tier A' Criminals Sentenced Up To 87 Months In Prison
This is far from Shah-mazing for Jen.
Ashley Hoover Baker December 29, 2022 6:35am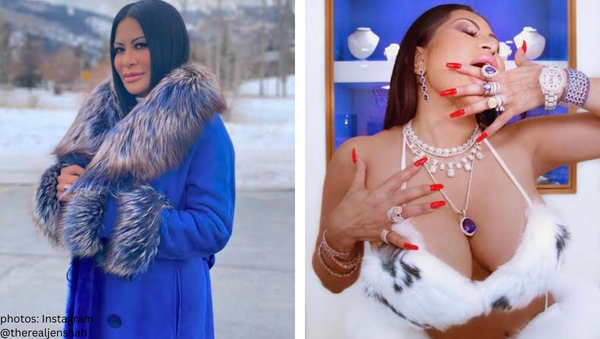 Happy New Year to all … except Real Housewives of Salt Lake City star, Jen Shah. While the rest of us focus on making 2023 less of a shitshow than years prior, Jen will (most likely) be behind bars.
The burning question from Bravoholics remains … how much prison time will Jen be sentenced to?!?!
According to Jen's co-conspirators' sentencing, Jen will likely serve several years because she's a Tier A criminal.
Receipts:
The popular Instagram account @nofilterwithzack posted Jen (aka Becky White)'s partners for the telemarketing and wire fraud scheme as well the length of prison time they will have to serve to his IG grid.
**Check out Zack Peters' podcast for an extensive deep dive with receipts!**
It's safe to say, this is far from Shah-mazing for the controversial RHOSLC star.
Tier A:
Below are some of Jen's Tier A co-offenders and their length of sentencing.
**Stuart Smith, among others, has yet to receive their sentence.**
Carl Morris – sentenced up to 78 months
Ryan Hult – sentenced up to 70 months
Tiers 1-4:
Tier 1's sentencing ranges from time already served up to 87 months.
The sentencing for Tier 2 begins with 6 months of home confinement … but goes up to 72 months in the slammer.
Tier 3's prison range goes from 366 days all the way to 72 months imprisonment, while Tier 4's time ranges from 2 months of home confinement to 366 days behind bars.
View this post on Instagram
How long do you think prison will be Jen's new Shah Chalet? Drop your prediction off below.
---