Feds Think Jen Shah Should Serve 10 Years In Prison For Being "Most Culpable Person Charged"
Jen even referred to herself as a a 'co-conspirator' in a text exchange with staffers.
Ashley Hoover Baker December 23, 2022 3:35pm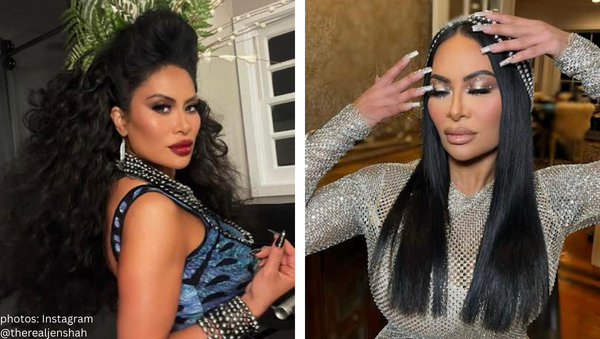 TMZ obtained legal documents stating the controversial RHOSLC star is the "most culpable person charged in this case."
The docs:
Much like her performance on Bravo, Prosecution stated Jen attempted to "conceal her role in the scheme." Prosecutors referred to a text message exchange in which Jen let her staffers know she wasn't happy with their profit margin.
"I'm coming in to set appts for these guys tomorrow. Please get my 24 karat gold headset with diamond-encrusted mouthpiece ready. Papi needs money for the weekend and [a co-conspirator] needs baby mama money."
The sentencing:
The documents allude to the fact that Jen did the crime, so she'll have to do the time. 
Not only did the defendant claim she was innocent to the court, she lied on television even going as far as profiting from the charges  "by selling 'Justice for Jen' merch."
"The deal calls for a sentence of up to 14 years in prison, and she could end up being on the hook for around $9 mil in restitution to victims of the fraud."
Never forget, Jen's Utah home was raided for oodles of knockoff handbags and jewelry the Bravolebrity proudly paraded in for years which probably made a small dent in her debts owed to her victims. 
All of this drama and mess so Jen Shah could appear as she lives "a life of luxury" on tv … What a time to be alive. 
How many years do you think Jen will end up serving? Drop your prediction in the comments.
---