RHOSLC's Jen Shah Asked Court To Reduce Potential 30 Year Prison Sentence
Ashley Hoover Baker December 18, 2022 11:56am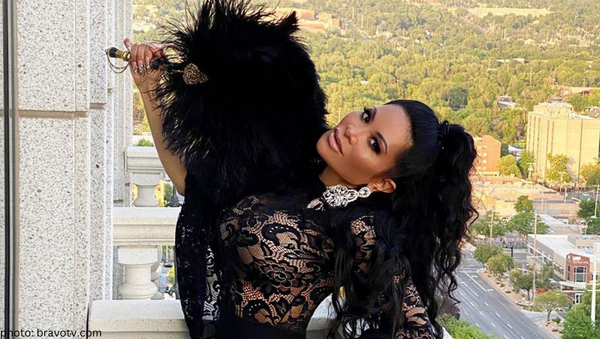 Real Housewives of Salt Lake City star, Jen Shah, is coming to terms with the fact she will face prison time for stealing from hundreds of victims in a telemarketing scheme.
The controversial Bravolebrity requested a judge "to give her a lesser sentence of three years in prison" and even asked to do her time in a federal prison in Bryan, Texas.
In a four-page letter CNN obtained, the RHOSLC cast member made a plea to the court titled, "How I got involved in the situation?"
"The terrible business decisions I made and professional relationships I developed stemmed from some personal painful experiences that I was going through in my life."
The mother of three is hoping to "receive a prison sentence of three years. The Utah native pleaded guilty to fraud earlier this year and is facing a maximum prison sentence of 30 years with five years of supervised release."
CNN's report continued, "Under Shah's plea deal, the sentencing range is between 11 and 14 years in prison under advisory guidelines. The Probation Department has recommended a six-year prison term, and prosecutors will submit their own recommended sentence to the judge next week."
Court docs revealed that Jen's attorneys claimed she wasn't a "kingpin" of the telemarketing scheme; therefore, her sentence "should be lower than some of the other co-conspirators."
For now, Jen forfeited $6.5M in restitution to the victims (many of which are senior citizens) in a raid of her Utah home.
Do you think the Judge will honor Jen's request for a lesser sentence? Sound off below.
---