Vicki Gunvalson Doesn't Think Heather Dubrow "Fits In" With RHOC Cast Anymore
"I just don't know why she would want that chaos in her life."
Ashley Hoover Baker December 23, 2022 6:35am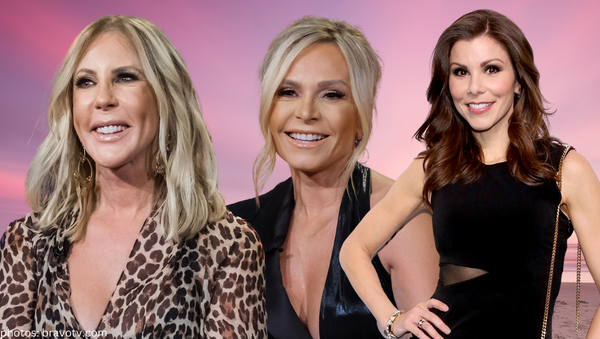 Ready to Whoop It Up:
The OG of the OC, Vicki Gunvalson is not holding back when it comes to dropping names of who she would like to film with again for Real Housewives of Orange County.
The Coto Insurance CEO made it clear that she is ready and willing to Whoop It Up again with the other members of the 'tres amigas' – Tamra Judge and Shannon Storms Beador, but doesn't see Heather Dubrow mixing well with the group.
In an interview with US Weekly, Vicki shared her thoughts on potential casting for RHOC season 17.
You can't sit with us:
Let's remember the facts of the matter before jumping into Vicki's opinion …
Both Tamra and Heather left RHOC only to be asked to return. Vicki, on the other hand, has been seen filming again but is not under contract with Bravo at the moment (that we know of.)
Vicki dished, "I don't think Heather really fits into Orange County anymore."
The housewife formerly involved in a cancer scam shared an anecdote regarding money and fame.
"One of my managers told me years ago, 'You either want fame or money, and fame is a drug it's bad for you. But the people that want fame pay a price for it.' So I just don't know why she would want that chaos in her life."
Backhanded compliment?!
Vicki noted that Heather is a 'good' actress, so she can't comprehend why she would want to do reality tv. "I wouldn't [do it] if I had that much money, there's no way I'm doing a reality show."
"I think she's more — you know, she's an actress and she does that."
Would you like Vicki and/or Heather on RHOC? Sound off in the comments.
---