The Vicki Gunvalson Guide to Puerto Vallarta!
Travel tips from the OG of the OC!
Staff July 20, 2016 1:39pm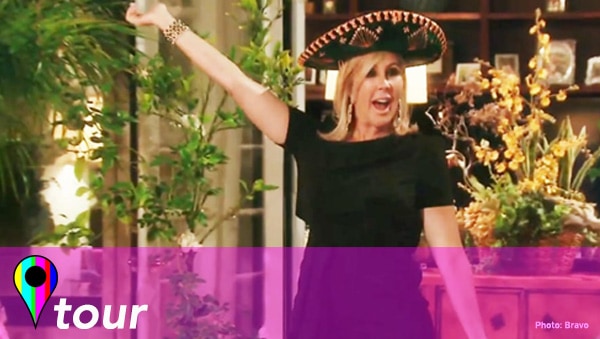 Puerto Vallarta, Mexico holds a special place in Vicki Gunvalson's heart! It's her retreat from (and sometimes host of) drama on Real Housewives of Orange County and the place she brings her family to get away from it all. She's been coming here for so long, she's even been dubbed the Mayor of Puerto Vallarta… so take some tips from Vicki on where to stay, what to eat, and things to do in PV!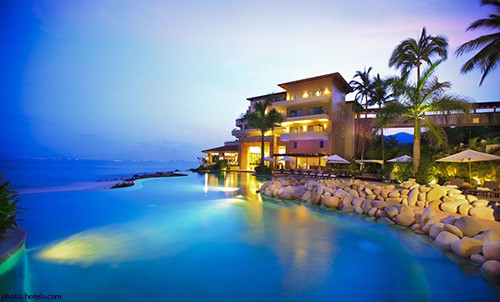 When she's not whooping it up in downtown PV, Vicki finds tranquility at the remarkable Garza Blanca Resort. Just a stones throw from the city, this best-kept-secret offers lux digs in a romantic setting with dramatic views of the Pacific Ocean and a near-private beach. — What happened here?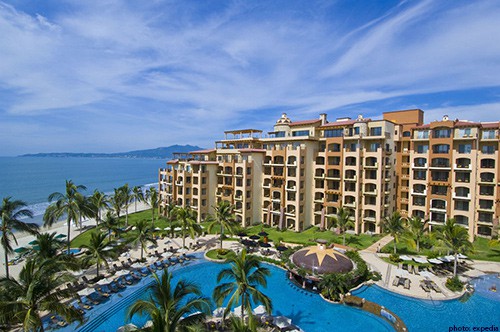 This mega-resort played host to Tamra's wild Mexican bachelorette party! Yep, this is where Tamra got her a face full of chorizo from those strippers and where Vicki left her "mark" on the bed after having a hard laugh at Gretchen's expense! — What happened here?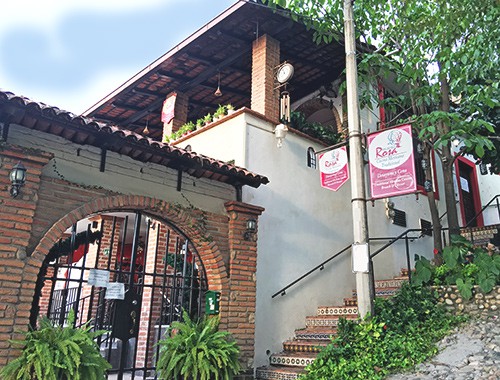 Shannon and David may have had a falling out here (despite Vicki's efforts!) but don't let that keep YOU from falling into one of the best breakfasts in Jalisco! It's a Friday/Saturday/Sunday only thing and well worth it for family recipes and stunning bird's eye views of the city. — What happened here?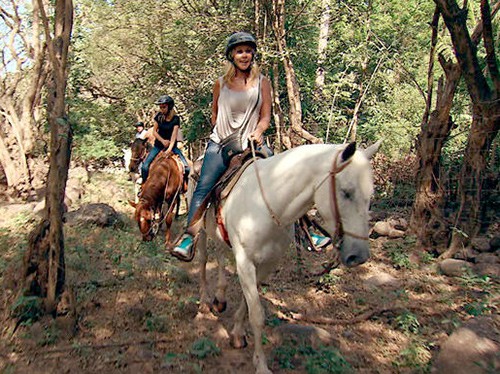 Take a break from the beach and get to know the unseen side of Puerto Vallarta and the village of Paso Ancho. Horseback riding is the best way to find remote waterfalls, explore the jungle, and discover just how much of a city slicker you are! According to Vicki, she has known the family who operates this excursion for many years and even bought the very horses they use to give tours! — What happened here?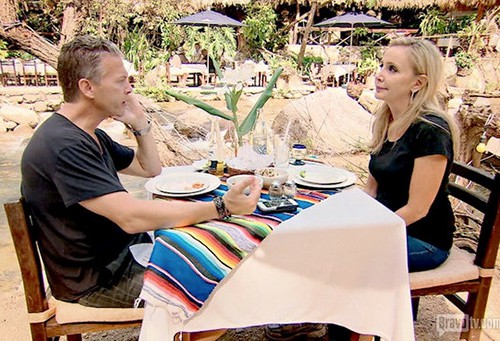 If you do take the horseback ride, they'll drop you off at this restaurant right on the Rio Cuale river! Vicki arranged a romantic meal for Shannon and David… see how much fun they're having?! Ok, they're totally miserable, but it's a beautiful spot and so long as your relationship isn't in a rut, you'll love the food and scenery! — What happened here?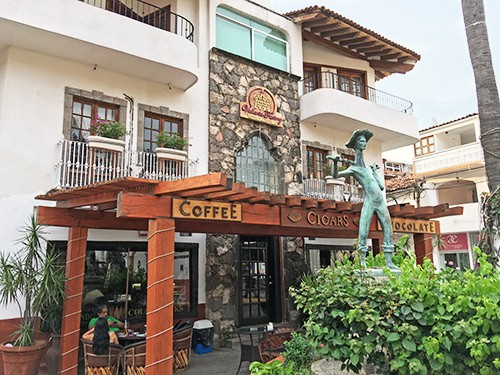 According to Miss V, you gotta enjoy a cigar when you visit Puerto Vallarta. This place will hand-roll one just for you. Not into smoking? Go for the coffee, espresso, cognac or cocktails! — What happened here?
6. Beach Dinner at La Palapa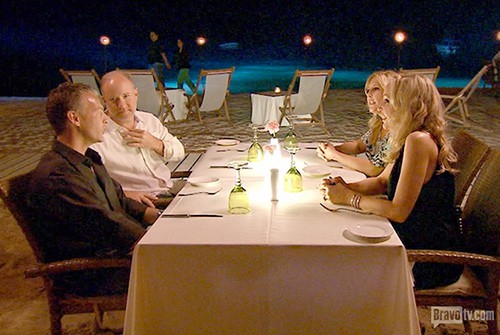 This place is pure magic! Check out our visit at La Palapa here. Incredible seafood, margaritas, live music and more right on the beach. — What happened here?
7. Drink and dance at Andales!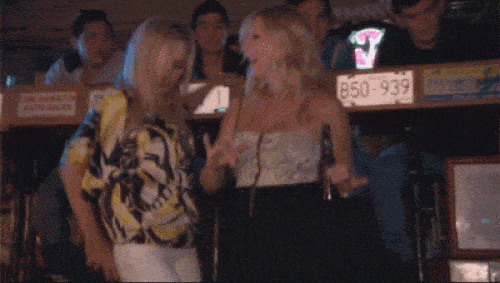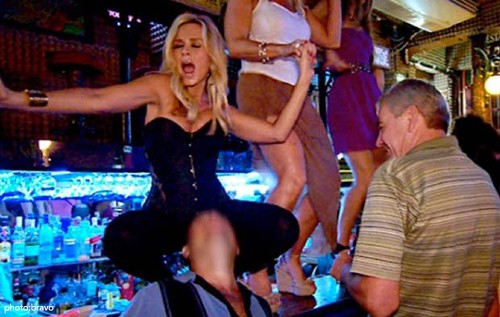 Hands down, Vicki's personal favorite watering hole in PV! A night out on the town isn't complete without drinks at Andales. A tip for visitors: the crowd doesn't get going until at least 11:00pm so save the best for last! — What happened here?
For ALL the hot spots from RHOC click HERE!
---