Reality Check: La Palapa
Pure Magic on Puerto Vallarta's Los Muertos Beach
Troy Turner July 12, 2016 7:58pm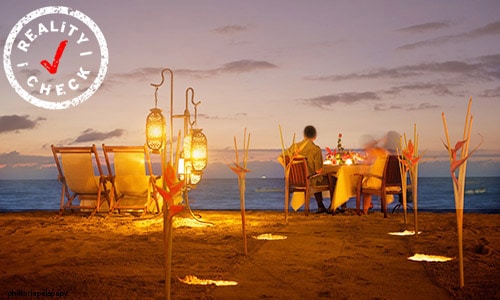 Coming from the Southern California coast to Puerto Vallarta, I wasn't expecting anything I hadn't already seen as far as Pacific beach towns are concerned. I figured PV would be essentially the same with a bit of Mexican charm… but it's so much more. It wasn't until I was at this special little restaurant called La Palapa (as seen on Real Housewives of Orange County) that it dawned on me what my home's beach cities (Malibu, Venice, Santa Barbara, etc.) are missing… and that, my friends, is magic.
So there I was sitting down for candlelight dinner right on the sand, being serenaded by a mariachi band (check em out below!) that happened to stroll in, amazed by fire dancers making their way down the beach, indulging in the best coconut shrimp, sipping on a red chile margarita, watching the sunset… and it hits me – this is simply the way of life here! I almost didn't even recognize what a special moment this was because I can't thing of a single place on the US coast where I could have the same experience. Alas, this is about La Palapa and not America's lame rules sucking the life out of everything… but I wasn't expecting to come to our southern neighbor (who is often perceived as runner-up) and have an ah-ha moment that made me realize even they have got it right.
Bottom line is, La Palapa has all the elements of an atmosphere conducive to love and you can feel it in the air! Everyone around seemed to be in the midst of a movie screen kiss, holding hands, hugging, and making memories. Everyone except me… but trust that I was making love to 9 scrumptious scallops. So go for delicious seafood that won't cost you an arm and a leg and stay for the love!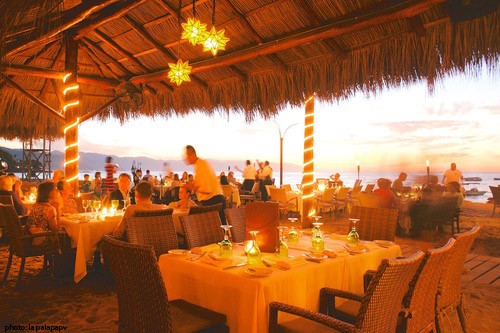 Your table is waiting, señor.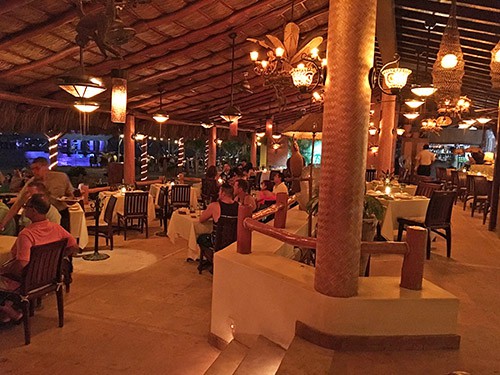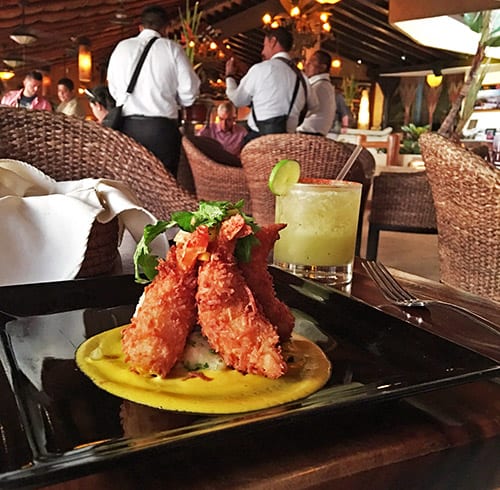 I crave coconut shrimp when I'm somewhere tropical, especially when it looks and tastes this good.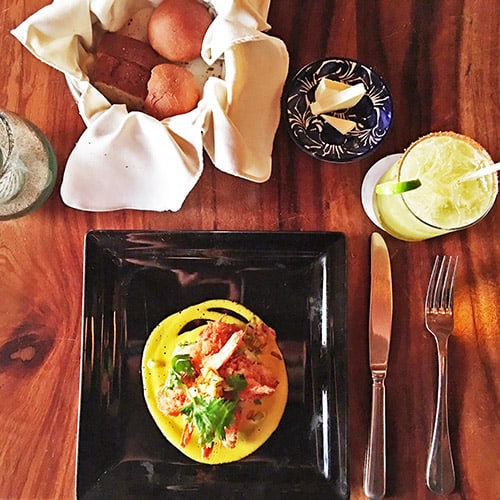 9 fresh scallops fresh from Baja for less than $15. RUFKM? Yes, please.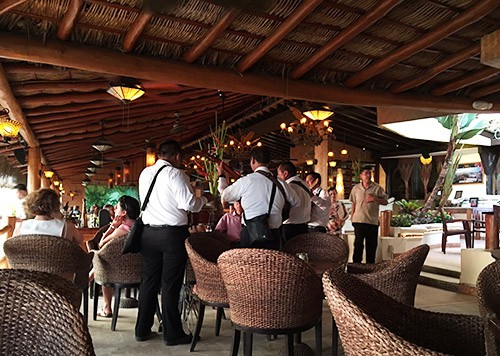 The Mariachis of Los Muertos Beach!
---