Former RHOC Star Claps Back At Rumors
Regarding her former assistant, Heather Dubrow claims, "She is posting lies about me."
Ashley Hoover Baker November 22, 2019 11:15am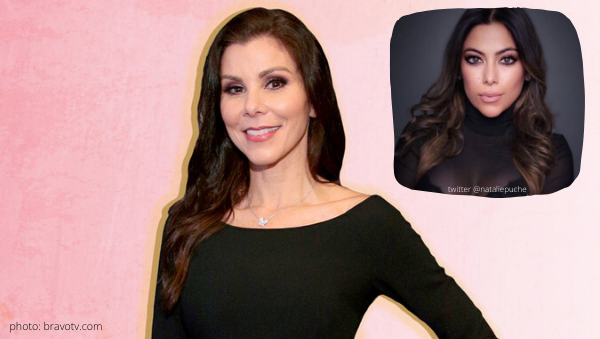 Former Real Housewives of Orange County star, Heather Dubrow, claps back at rumors that she fired her long-time assistant, Natalie Puche, while she was on maternity leave. Heather tweeted "She is posting lies about me," about the new mother.
In case you missed it, Natalie posted the following message to her Instagram: "This is a tough one…. For those who have followed my journey on the [Heather Dubrow's World] Podcast / Heather's Assistant for the past 4/8 years  my journey is sadly coming to an end," Natalie wrote. "I'm sorry I won't be able to say my proper goodbyes (as this was not by choice) but I hope to be able to still connect with you on my journey into motherhood, an unforeseen career adjustment and all of the beautiful, hideous and honest moments in between. I have so much love for you guys and have truly appreciated having you all on this crazy journey of mine! So with that, I won't say goodbye, just see you soon!"
The Twitter-verse was NOT having it…
How could you fire someone on maternity leave. What kind of beast are you….

— Janice Grace (@JaniceGrace64) November 22, 2019
Why did this happpen at the exact moment she gave birth to her baby? Seems like strange timing.

— Las (@Las72214753) November 22, 2019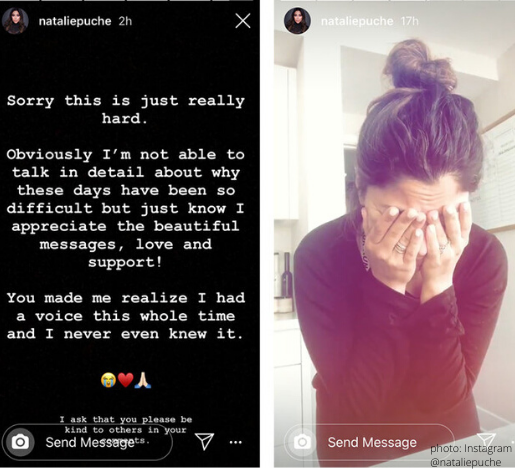 Fancy Pants took to social media to tell her side of the story.
On tomorrow's podcast , I address the situation with Natalie (before seeing all of her posts). I've been trying to take the high road and end our business relationship amicably. I had hoped to retain our personal relationship but she's not allowing me to do so.

— Heather Dubrow (@HeatherDubrow) November 22, 2019
Unfortunately, she is posting lies about me. I will have to tell the whole story at some point. For the record : AFTER her maternity leave, I offered her a full time job with full salary and full benefits in a different capacity until she figured out what she wanted to do.

— Heather Dubrow (@HeatherDubrow) November 22, 2019
She declined. I would never leave her in the lurch. I love her and it's been very upsetting to see her post in this fashion when I've swallowed her disloyalty over the last year and I have said nothing. Trying to figure out how to handle this 🤦🏻‍♀️

— Heather Dubrow (@HeatherDubrow) November 22, 2019
"It's been a really great run together, but unfortunately the position that Natalie was doing before has changed," Heather explained. "I love Natalie and offered her a full-time position with benefits in another capacity while she figured out what her next step is. She chose to decline it. It's very sad it's coming down in this way. I love her and really hope our relationship will stay in tact."
The timing of this scandal is what is confusing me. On November 19, Natalie first hinted that she may not be working for the former Real Housewife when she wrote "closing of a huge chapter in my life" in a post on the 'gram. Natalie's daughter, Piper was 8 weeks old at that point. My question is, what took so long for this story to break.
What do you think went down between Heather and Natalie? Drop your opinions and predictions off in the comments!
---