Shannon Storms Beador's Ex-Husband David Beador Files To Divorce New Wife
UPDATE- David filed to dismiss his divorce request.
Ashley Hoover Baker September 21, 2022 11:32am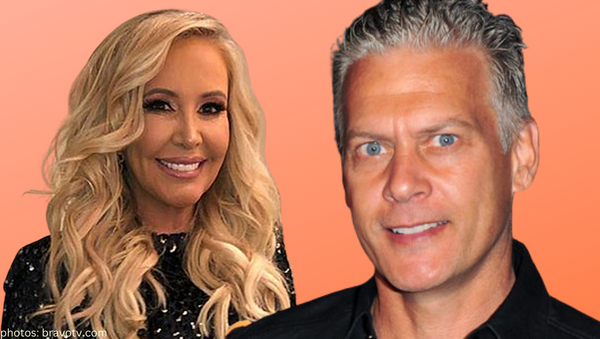 Updated post 9/21/2022 @11:32
Former Real 'Husband' of Orange County star, David Beador and his estranged wife of five days, Lesley Beador, have decided to stay together.
Lesley took to her Instagram story stating, David "filed a request for dismissal a few days ago."
David's wife  encouraged her followers to get "back to your regular programming."
**What must Shannon Storms Beador Storms be thinking?!**
---
Original post 9/16/2022 @17:57
Strike two:
Not even reaching the two-year mark, TMZ reported the father of four listed "irreconcilable differences" as the cause for the split.
View this post on Instagram
Logistics:
First things first. According to David, a prenup is in place.
Next, David seeks "joint physical and legal custody" of the exes' 19-month-old daughter, Anna Love Beador.
Lastly – and no surprise here – David doesn't want to pay spousal support. 
Bravoholics react:
I saved you a trip to the comment section – here are some of my fav social media commentary…
"I hope Shannon's enjoying a nice edible."
"Cheers to Shannon 🍻."
"If you are quiet you can hear the sound of Shannon laughing……shhhhh."

"Next housewife in OC 😂."

"If you listen closely you can still hear her the echos of her yelling "you will all see the truth" and you know what Shannon, we do see it…."

"How you get him is how you lose him!"

"Woah, you're telling me that a midlife crisis affair didn't work out?"
How do you think Shannon is celebrating? Sound off in the comments.
---