The Other Housewives Are Right . . . Shannon Beador Really Is That Awful
Let's take down the Beadors.
Troy Turner October 25, 2018 4:29pm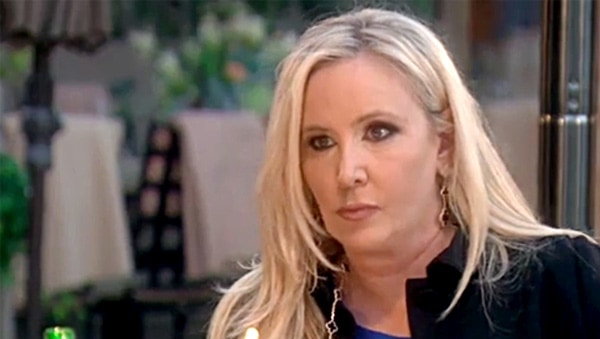 This season of Real Housewives of Orange County has been utterly cringeworthy for Shannon Beador and her recent on-camera meltdown is just the cherry on top of the crazy cake. What you might not know, however, is that it doesn't take any clever editing on Bravo's part to make her look that . . . unstable. Just in case you're wondering if what you see on TV translates – let me tell ya, she's the IRL personification of a bridge troll. In this interview with Too Fab, RHOC newcomer Emily Simpson hinted at just how heinous she has been during and after filming, and we have the receipts to prove it.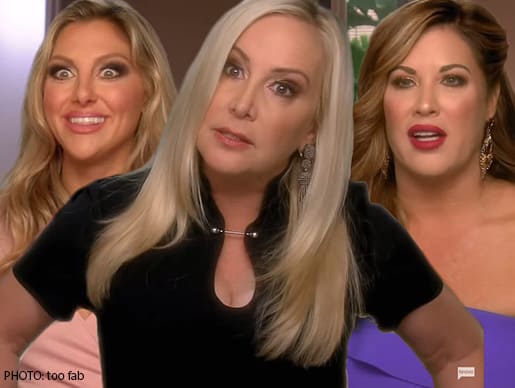 Before our hit RHOC Ropes Course + Quiet Woman event this summer, we quietly reached out to a handful of OC Housewives to invite them to surprise fans in attendance. It was a last-minute, no-pressure request, so we were ecstatic when a couple confirmed. Once we arrived at the Quiet Woman, Emily Simpson and Gina Kirschenheiter (who just gave this update on WWHL) graced the group with a surprise appearance that lasted well into the evening. We toasted champs… we shared fries… and genuinely got to know the ladies who couldn't have been more candid and down to earth!
Fast forward to midnight: the manager strolls over and says "Shannon Beador just called looking for a table but I told her we were busy!" Being the nice folks that we are, we innocently encouraged him to call her back and tell her that she's welcome to join our group as we had a handful of tables and a couple of extra seats. At the point, I can confidently say that everyone in the group had mostly positive opinions about Shannon. I mean, we were all on her side through the David cheating scandal, we were rooting for her during her weight struggle, and we genuinely wanted to see the fragile emotional wreck pull her sh*t together and come out on top. We were Team Shannon Beador. UNTIL WE WEREN'T EVEN A LITTLE BIT.
Enter Salty Shannon Beador. I've never felt a room freeze over before, but once the Ice Queen arrived, the entire vibe of the place absolutely shifted. From the corner of the room, you could see she was immediately having an emotional breakdown at the front door. She was frantically glancing over at the table where Gina and Emily were seated and snarling between her teeth. With all eyes on her (including those of her own friends who later apologized for her behavior) a red-faced Shannon begrudgingly trudged over and gave her typically passive-aggressive greeting to Emily and Gina who were ALL SMILES. True happiness is radiant, honey!
We tried to encourage her to say hi to fans, some of whom had traveled from across the country to follow in footsteps of the Housewives  . . . but she wasn't having any of it. Instead, she rolled her eyes at the fans who were hoping she'd at least offer up a smile, and ordered her Storm-squad to a corner where they sulked the rest of the night while the rest of the entire bar/restaurant danced and mingled, much to her chagrin. At one point, a Shannon superfan approached her to say hi and she stared back blankly, refusing to acknowledge their existence. Okay, so you have issues with some of the ladies . . . but to be rude to someone who admires you? That speaks volumes about someone's core (or admitted lack thereof).
While the rest of us ended up having a good time, Shannon's tirade continued on for days . . . well past the time the rest of us had moved on from it. The next day, she sent an acquaintance a message essentially touting that she had told us to "f off" which just wasn't true. Then, she went on to convince OG Housewife Vicki Gunvalson to back out of an interview about Vicki's Coto Insurance business (email receipts to prove it!). Who tries to hurt a friend's biz because they're vengeful? Yeah, it was a bit much . . . and we were never even married!
---
The bottom line is this: some people on TV are playing a part and are surprisingly different in real life, others are genuine and exceed your expectations when you meet them in person, and a select few are worse than you could've ever possibly imagined. I can only speak for myself and a handful of people who witnessed Shannon Beador's behavior that night, but I can tell you this much: she doesn't deserve the support of the fans she is so eager to spit on. An adult diaper, maybe.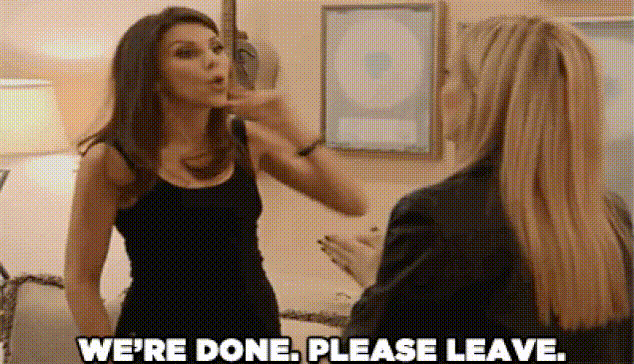 Listen to the full episode of Taste of Reality with Troy Turner for the full scoop and interviews from Emily Simpson and Gina Kirschenheiter!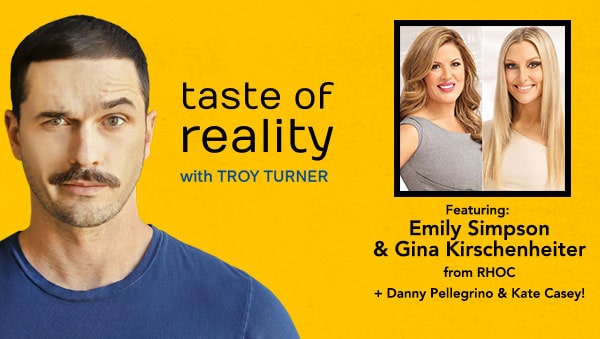 Oh, and if you won't take my word for it … check out these RealiTV Podcast and Everything Iconic episodes below to hear their take on the night!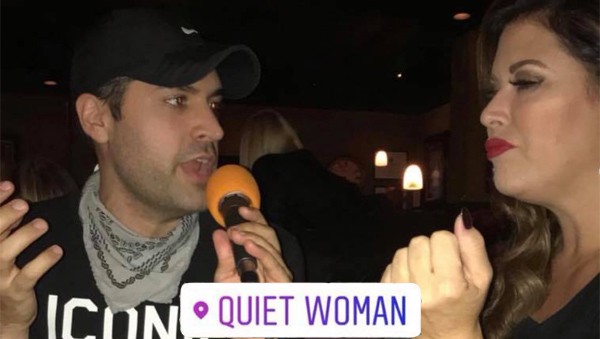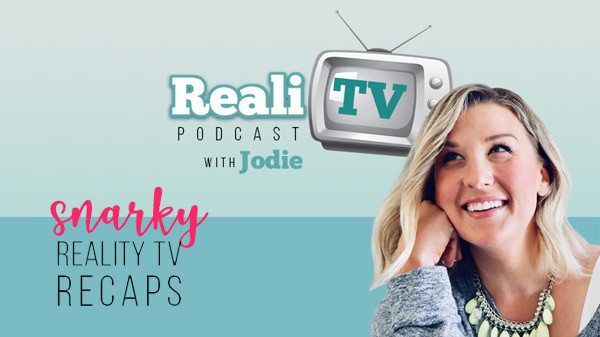 ---