RHOBH's Kyle Richards Gives Friendship Update With Lisa Rinna
What does this mean for the Fox Force Five?
Ashley Hoover Baker April 13, 2023 5:29am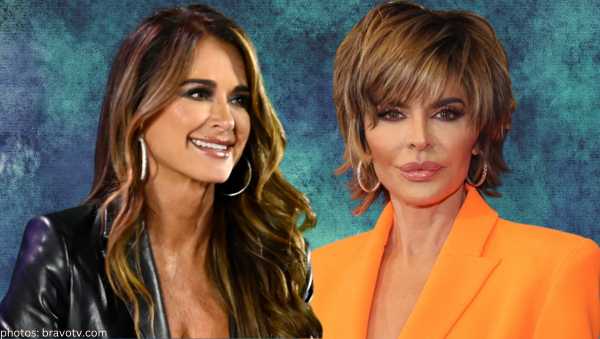 Real Housewives of Beverly Hills OG, Kyle Richards, gave a status update regarding her friendship with her former co-star, Lisa Rinna.
Although Kyle and Rinna were 2/5 of RHOBH's Fox Force Five, they haven't kept in touch since Rinna's departure from the popular Bravo TV show.
"I haven't [talked to Rinna] in person;" however, the actresses still keep in contact via "messages, DMs, things like that."
Things sounded Honky Dory enough from Kyle's perspective … until she assured the interviewer she would mind her P's and Q's if they ever came in contact in person again. "If I saw her, I would of course be polite."
"We've sent messages and things, but I have not seen her in person, actually."
View this post on Instagram
In case you missed Kyle's Amazon Live video stream last month, the mother of four daughters low-key admitted that the drama between Rinna and her sister, Kathy Hilton, was a factor in why they aren't in close contact anymore.
"We were having some issues before. Obviously, you know that…"
The Halloween Ends actress continued, "And I texted her when I found out that she wasn't coming back and, you know, like I said, unfortunately, we had that issue."
"I'm just moving on from everything and I had to put all that behind me, honestly."
Do you think there was ever an authentic friendship between Kyle and Rinna or was it simply for cameras? Sound off below.
---