RHOBH's Erika Jayne Girardi Releasing Hair Extension Line- Pretty Mess Hair
But will proceeds from this "new chapter of my [Erika's] life" involve paying back victims she benefited from?
Ashley Hoover Baker December 3, 2021 9:08am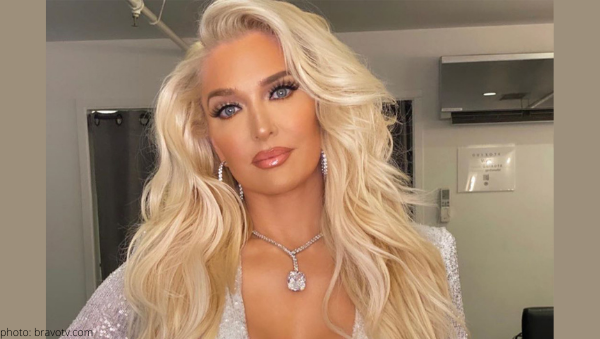 She's an enigma, wrapped in a riddle, and hair extensions.
Real Housewives of Beverly Hills star, Erika 'Jayne' Girardi, can add a new gig to her evolving resume-Pretty Mess Hair CEO.
Erika's endorsement:
In an exclusive with People, the RHOBH star explained, "I have worn every type of hair extension on and off stage, and on TV for over a decade."
"So I know what I love and works best for all situations. You name it, I've worn it!"
"Beautiful hair immediately makes me feel pretty and as if I can take on the world! Nothing is quite as powerful as a luscious mane of hair."
Product deets:
Pretty Mess Hair will offer a variety of extension options including tape-in extensions for beginners and sew-ins for customers with more experience.
"It's quick and easy to maintain, but still considered a professional product," elaborated Erika.
"There is not a 'look' I will not try because the great thing about extensions is that you can quickly and quite easily take them out and still have your original hair. No permanent commitment, which makes it fun!"
Ummmm:
According to Erika, she favored a more natural, 'low-key' look over the pandemic, but she failed to mention that she was being sued for $25 million by the trustee handling the Girardi Keese bankruptcy case. Perhaps that's why she's taking her 'glam' into her own hands…
In case you missed it, the courts allege Erika was embezzling money from her estranged husband's law firm in order to pay for Erika's personal expenses…including $40,000 a month on glam for the last 12 years.
The proceeds:
Erika has not responded to my question asking if any of the proceeds will go to the victims of her husband's alleged crimes that she allegedly benefitted from. Allegedly, allegedly, allegedly…
Want to stay up-to-date with the Real Housewives?
Check out the Pink Shade podcast for weekly Bravo Breakdowns and so much more!
Do you think Erika plans to donate any of the proceeds to the orphans and widows victimized by the crimes she allegedly benefited from? Drop your opinion off in the comments!
---