Kendall Jenner Spotted With Devin Booker After Rumored Split
The alleged exes were seen together at Malibu's Soho House.
Ashley Hoover Baker June 27, 2022 11:54am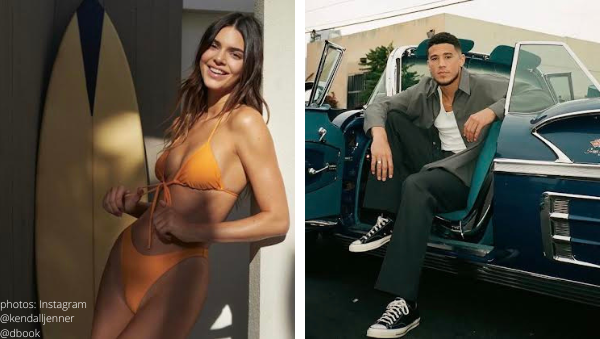 Keeping Up With Kendall and Devin:
After rumors circulated on the internet that reality tv royalty, Kendall Jenner, and her boyfriend Devin Booker broke up, they were recently seen together at Malibu's Soho House.
The supermodel and NBA star were all smiles when TMZ caught snaps of the gorgeous pair in close proximity. *I'm no expert, but Kendall and Devin's body language seems very comfortable for two people who allegedly just broke up.*
Kendall Jenner and Devin Booker were spotted together amid breakup rumors. https://t.co/ZLOFEWBEC4

— TMZ (@TMZ) June 27, 2022
Supportive exes???
Devin liked one of Kendall's IG posts- in which she posted a pic of herself sunning in the nude, alongside a photo dump of random shots (including brown rice sushi rolls, which feels beyond wrong.) 
View this post on Instagram
Do you think Kendall and Devin ever called it quits or was it all a rumor? Sound off in the comments.
---