Kendall Jenner's Life Feels Threatened After Another Security Breach On Her Property
A man banged on Kendall's windows at 2am screaming her name.
Ashley Hoover Baker March 30, 2021 10:39am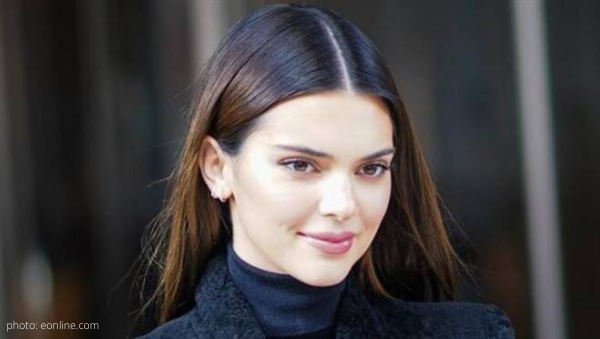 Keeping Up With Kendall Jenner is a full time job for her security team.
The reality tv star/supermodel is (tragically) no stranger to having stalkers, but the security team surrounding Kenny has been forced to step up now more than ever.
The latest:
Prepared to be creeped out AF…
"Law enforcement sources tell TMZ … a 27-year-old man made his way onto Kendall's L.A. property around 2 AM Sunday and began to knock on windows while yelling her name."
The tabloid was told Kendall was in a safe location at home during the incident and her security was alerted and tracking the unnamed man's movements.

The intruder did in fact strip off his clothes in an attempt to get in her pool.
TMZ's "sources say he was detained by the security guards until cops showed up and arrested him for misdemeanor trespassing. We're told he never made any contact with Kendall, and after spending 6 hours behind bars … he was released due to COVID protocols at the jail."
Just yesterday:
On Monday, 3/29/21, Kendall was granted a restraining order against 24-year-old Malik Bowke- who was planning to murder Kendall and then himself, according to reports from TMZ.
He even said how he planned to commit the gruesome crime.
"Kendall claims an LAPD detective told her Thursday of Bowker's alleged plan. She says police told her Bowker planned to buy an illegal firearm to shoot her and then himself."
According to the court documents, Kendall claims police told her the perpetrator is being held on a temporary psychiatric hold; however, she was warned Malik could be released soon.
"The judge granted Kendall's temporary restraining order and Bowker must stay 100 yards away from her at all times."
Nothing new here:
Unfortunately, Kendall is far too familiar with feeling threatened.
Never forget when Caitlyn Jenner and Kris Jenner's oldest daughter opened up to her momager mom and Scott Disick about a time security was breached in her gated community.
Check out the Kar Dishin It podcast for the latest news and gossip from the famous family along with hilarious recaps and throwbacks. Here is the most recent episode.
Do you think Kendall will move as a result of all of the horror surrounding current home? Sound off in the comments!
---