The Preview For Hulu's The Housewife And The Shah Shocker About RHOSLC Star Jen Shah's Alleged Crimes Is Here
'Shah Shocker' provides victims an opportunity to speak about the crimes against them.
Ashley Hoover Baker November 18, 2021 10:41am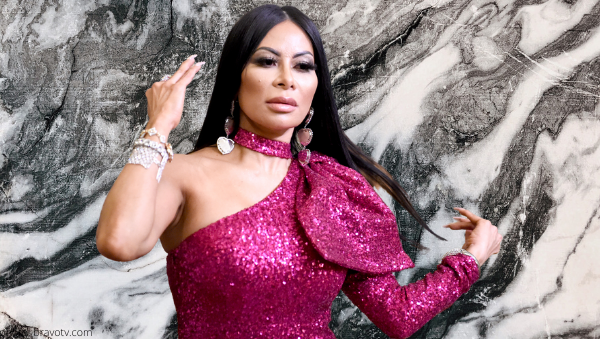 The self-proclaimed 'Shah-mazing' star of Real Housewives of Salt Lake City, Jen Shah, will be the focus of a Hulu original program called The Housewife & the Shah Shocker which examines the fraud and money laundering charges against the mother of two.
Jen's dramatic arrest was captured by Bravo TV cameras for season 2 of RHOSLC and rocked the Bravo universe earlier this week. (Andy Cohen wasn't kidding when he said this is one of the best RH episodes in history!)
Deja Vu?
Like Hulu's original program The Hustler and the Housewife that focused on Real Housewives of Beverly Hills's Erika Jayne Girardi, Shah Shocker not only promises to investigate the charges against the Bravolebrity, but- more importantly- provide the victims an opportunity to speak about their experiences.
There will be "interviews with 'friend of' The Real Housewives of Beverly Hills Dana Wilkey, as well as some who knew Shah, including her childhood friend Cherise Newson and her aunt Lehua Vincent."
I guess Danielle Staub wasn't available to contribute to another Hulu special…
Watch for yourself:
The Housewife & the Shah Shocker premiers on Hulu on Monday, November 29th.
Check out the Pink Shade podcast for weekly Bravo Breakdowns and so much more!
With the information the public has received, do you think Jen will serve time in prison? Sound off in the comments!
---