RHONJ Alum Danielle Staub Calls Out Joe Gorga For Ponzi Scheme
Ashley Hoover Baker April 21, 2021 2:58pm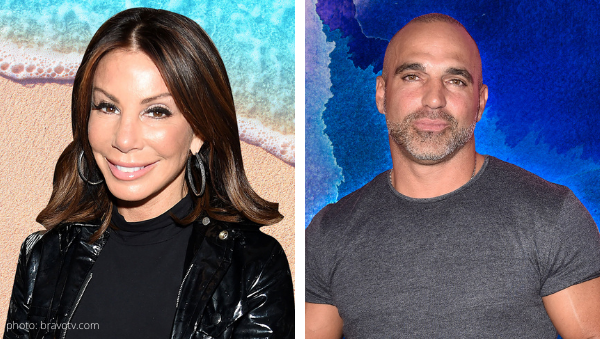 Real Housewives of New Jersey alumni, Danielle Staub joined S'More Date creator Adam Cohen Aslatei (ACA) on episode 87 of S'More Live on Instagram to call Joe Gorga out for his ALLEGED involvement in a Ponzi scheme.
Say what you want about Danielle Staub, but the woman serves shade like no other…
Danielle VS Joe Gorga:
The often-engaged former real housewife is confident that Teresa Giudice isn't the only criminal in the Gorga family- as evidenced in her break down of Joe's alleged crimes.
"100%. He's working it, and he's trying to hide behind it, but I'm going to call him out. I'll call him right to the table. It's not right what he's doing."
Flipping Out:
Danielle claimed the father of three even took credit for flipping a house that he didn't flip.
Joe "posted it up and then blamed someone else for posting the wrong house. He didn't flip that house. He doesn't do anything without other people doing the work. He just takes the credit for it."
Danielle didn't stop there:
The Naked Truth author also accused Melissa Gorga's husband of exploiting workers' efforts without compensation. Allegedly.
"Not paying people is part of their scam because they do it to regular people. All day."
View this post on Instagram
Danielle even declared, "I'm pretty much the only person on the Real Housewives of New Jersey that didn't commit crimes in my adult life."
Well, there you have it.
Watch the full interview for yourself:
You'll even find out if Danielle believes Melissa and Joe Gorga's on-screen relationship drama!
View this post on Instagram
GIMME S'MORE:\
Check out S'More Date on Instagram for weekly celebrity interviews.
Also, download the S'More Date app! Like the show Love Is Blind, S'More Date, builds meaningful connections between people before they see one another.
Do you believe Joe is behind the crimes that Danielle alleged? Sound off below!
---