RHOBH Alum Dana Wilkey Channels 50 Cent Demanding VPR's Randall Emmett Pay His Debt
"I still want my $5,000!"
Ashley Hoover Baker October 25, 2020 11:32am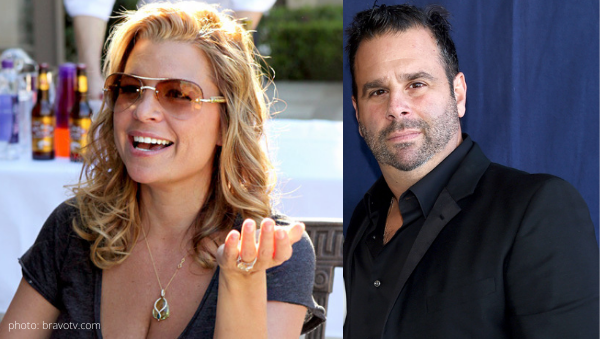 Vanderpump Rules newbie/Hollywood producer, Randall Emmett, is allegedly in debt…again. Last time, rapper 50 Cent demanded his 'Money By Monday,' Randall coughed up the cash after declaring, "I'm sorry, Fofty [sic]!"
Rand's latest debt collector:
Dana Wilkey, former 'friend of' the Real Housewives of Beverly Hills, is the latest to demand 'The Irishman' executive producer repay her what he owes.
The owner of the infamous $25,000 sunglasses took to her Instagram page to share a message with 'Randy.' "SEND IN THE DEBT COLLECTOR TO #randallemmett #vanderpumprules I FEEL MUCH BETTER NOW."
Dana (who, never forget, was the party planner behind Taylor Armstrong's infamous $60k tea party for her 4 year-old daughter in RHOBH's first season) posted "I still want my $5,000 from when you ditched my room…. I lost ten grand by letting those people go for YOU so you could take the room and you never paid me the $5,000 that you owe me- that you sent me to your office like a dipshit looking for a check that didn't exist. I didn't like that. Since you're such a baller, I saw on Lisa Vanderpump your big jets and stuff- maybe you can pay me now."
Dana didn't stop there. This, ladies and gentleman, is a READ:
"Also, I really hope you're earning your producer credits now…and I know you know what I mean."
Bravoholics react:
Instagram users can't stop eating up this delicious drama! One user wrote, "Looks like he has a history of not paying people back. If he can pay 50 cent his million by Monday I think he can swing a few grand. Makes you wonder what's really going on. #waitingforkarma."
Another IG user added, "OMGGGGGG Dana just opened up a new can of worms and I'm living for it!" 
"So TELL US WHAT YOU MEAN BY HIM "EARNING PRODUCER CREDITS" It's OK you can call him out. Let's do this💫."
Do you think Dana will get Rand to pay up on his own, or should she send 50 in for back up? Sound off in the comments!
---