Garcelle Beauvais Stands By Friend Kathy Hilton After RHOBH Season 12 Trailer Dropped
"The Kathy thing, I don't like."
Ashley Hoover Baker April 8, 2022 1:53pm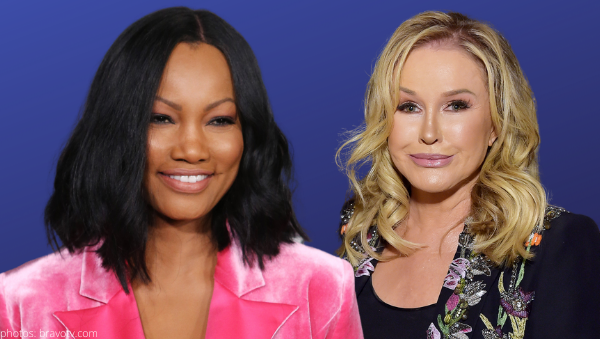 Who's Honky Dory?
Well, I can tell you who it's not…Real Housewives of Beverly Hills' Kathy Hilton– at least not after the season 12 trailer was released.
Not only does Kathy have a conflict with her sister, Kyle Richards, but Erika 'Jayne' Girardi has friction with the hotel mogul as well.
The drama:
In the sneak peek, actress Lisa Rinna called Kathy out for an unknown comment she made about Kyle.
"I'm sorry, Kathy. You're not gonna get away with it."
Later in the trailer, Erika insists a retail clerk keep the doors locked to keep Paris Hilton's mom from entering the shop.
Friendship goals:
Thankfully for the sophomore RHOBH star, her friend/co-star Garcelle Beauvais has her back.
In an exclusive interview with Page Six, Garcelle commented that she felt the preview was "good" and "strong, but "it highlighted sort of the things that, that people are gonna have conflict [over] this season."
"I think, you know, the Kathy thing, I don't like."
"I think she's a great woman, and I think the show thrives on drama."
See the drama for yourself:
Check out the Pink Shade podcast for weekly Bravo Breakdowns and so much more!
Do you think Erika was upset with Kathy over what she said about Kyle, or do you think it was unrelated? Sound off in the comments.
---