Julianne Hough To Judge DWTS While Derek Hough Is In Quarantine With Covid
There are no details regarding how Derek's diagnosis will impact the DWTS finale.
Ashley Hoover Baker November 22, 2021 12:20pm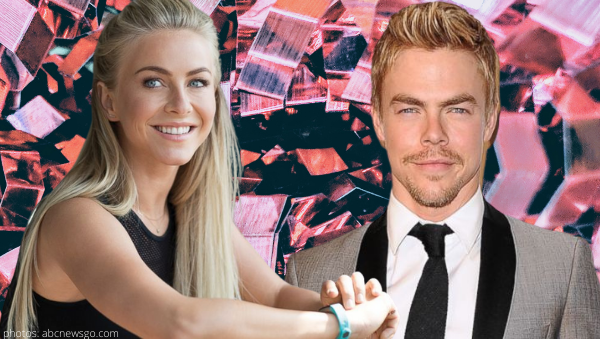 ________________________________________________________
Updated post 11/22/2021 @12:20
Keeping it in the family!
Since Dancing With The Stars judge Derek Hough is home in quarantine with a breakthrough case of covid 19, his sister, Julianne Hough, will pirouette to the judge's panel for the season 30 finale.
Don't worry, Derek fans.
Julianne's brother will appear virtually, according to DWTS's Instagram page.
View this post on Instagram
________________________________________________________
Original post 11/16/2021 @11:50
Covid 19 has affected the 30th season of Dancing With The Stars yet again.
Former professional dancer turned judge, Derek Hough, was diagnosed with a breakthrough case of covid just after filming the semi-finals live in the ballroom.
The announcement:
"Even though I've been fully vaccinated, I've just been diagnosed with a breakthrough case of COVID."
Derek is "taking advice from medical professionals to get better as fast" as possible, as well as remaining in quarantine to help prevent the spread.
"I'll make sure to keep you guys all updated with what's going on, but I just want to send my love out there to all. Stay safe."
View this post on Instagram
The finale plan:
According to TV Line, "ABC had no additional details…regarding how Hough's positive test results could impact the finale."
ICYMI:
Early in the show's 30th season, Peloton guru Cody Rigsby and his professional partner Cheryl Burke both tested positive for the virus.
After being forced to perform remotely from their homes, Cody and Cheryl not only continued in the competition but have secured a spot in next week's finale.
Who do you think will take home the mirrorball trophy this year? Drop names in the comments!
---