DWTS Adjusts For Cody Rigsby And Cheryl Burke After Breakthrough Covid Cases
Not for Britney night, boo!
Ashley Hoover Baker October 1, 2021 12:53pm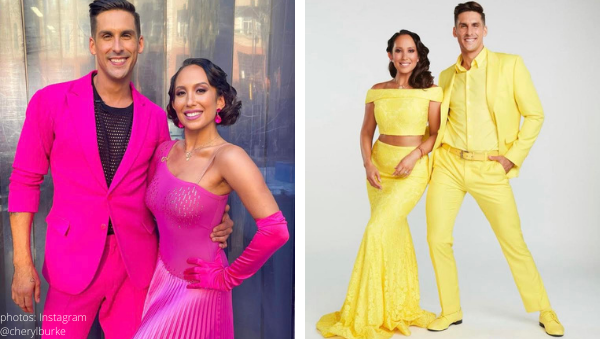 The show must go on at Dancing With The Stars, even after both dance partners have been diagnosed with breakthrough covid cases!
Although the wildly popular Peloton instructor, Cody Rigsby, and his professional partner, former DWTS champion Cheryl Burke were fully vaccinated against covid 19, both contestants received positive covid results this week.
Obviously, they won't be able to perform on the show, but the production team has figured out a way to have Cody and Cheryl perform for Britney Spears Night.
Both are fully vaccinated and are experiencing mild symptoms.
The plan:
Zoom, what else?!
Cody will dance a solo jazz number to a mystery Britney Spears song virtually from New York, while Cheryl will perform "with him" from LA.
"We will be doing it from the comfort of our own home," the 24 season DWTS veteran explained. "Look at that, I've turned our living room into a ballroom."
Cody tried to keep it cute on Good Morning America, "The universe is crazy. Sometimes it just throws things in your lap and you gotta just go with it."
Check out the announcement:
Covid according to Cody:
The pop music lover took to his Instagram page to share a vlog after his diagnosis.
"I have really mild symptoms: Congestion, a little bit of a headache, cough."
"But in comparison to when I had COVID earlier this year, it is night and day, so that must be the vaccine and antibodies working—we're super grateful for that."
Cheryl announced her positive covid results on Monday, September 27, while Cody didn't test positive until Thursday, September 30.
Keep your eyes on the disco ball prize:
The Taste of Reality team wishes Cody and Cheryl a full and speedy recovery.
Now get to Work, B!tch…
Do you think the production team at DWTS handled this sticky situation appropriately? Sound off in the comments!
---