Colton Underwood Only Keeps In Touch With Chris Harrison From Bachelor Nation
UPDATE: Ben Higgins alleges he (and others) also reached out to Colton when he came out.
Ashley Hoover Baker December 11, 2021 2:51pm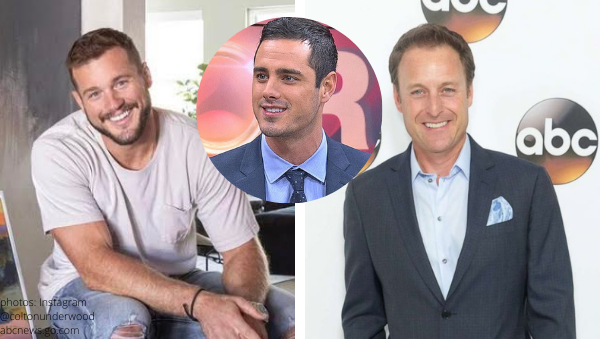 __________________________________________________________
Updated post 12/11/2021 @14:51
Ben Higgins made an appearance on The Ben & Ashley Almost Famous podcast and called out Colton Underwood for making a comment that "kind of erupted my gut a little bit."
The Ben & Lauren Happily Ever After? alumni responded to Colton's accusation that the only person from Bachelor Nation to reach out to him after coming out was Chris Harrison.
"…and that's just not true."
Not naming names, Ben claimed he knew "of multiple people that did [reach out to Colton], including myself."
"So I don't know why he's saying that. I just don't get it. I don't know if that's [just] a good headline, I don't know if it just makes the rest of us look unsupportive, or what?"
__________________________________________________________
Original post 12/06/2021 @15:26
Bachelor Nation's Colton Underwood, isn't too busy with the release of his Netflix documentary, Coming Out Colton, to give a shout out to the only person from the franchise that he keeps in touch with…Chris Harrison.
Low-key shade:
The former NFL defensive end hasn't only disconnected from the show, "I don't watch the show," but from every other former Bachelor, Bachelorette, suitor, and suitress from the show's history.
Connected by controversy:
"The only person that I really talked to is Chris, still. Chris and I stay in touch."
After publically coming out as a gay man, Colton noted that "Chris was about the only one from the franchise who really reached out and sort of let me know that he was there for me, [asking] if there's anything he can do."
In case you missed it, Chris was replaced by former Bachelorettes Tayshia Adams and Kaitlyn Bristowe after the popular host defended Rachael Kirkconnel attending an Antebellum South party a few years ago.
Former Bachelor/Dancing With The Stars contestant, Matt James (who is dating Rachael again) would like to see an institutional change in the franchise.
Want to stay up-to-date with all your favs from Bach Nation?
Check out the Get'n Cozy With Erin Hill podcast for the latest from your favorite dating show alumni and more!
Do you think the Bachelor franchise would ever feature a gay cast on a mainstream show? Drop your opinion off in the comments.
---