Kaitlyn Bristowe To Address Shawn Booth Split Rumors on Podcast
Kaitlyn Bristowe to Reveal if She Split from Shawn Booth
Mandy Robinson August 15, 2018 9:23pm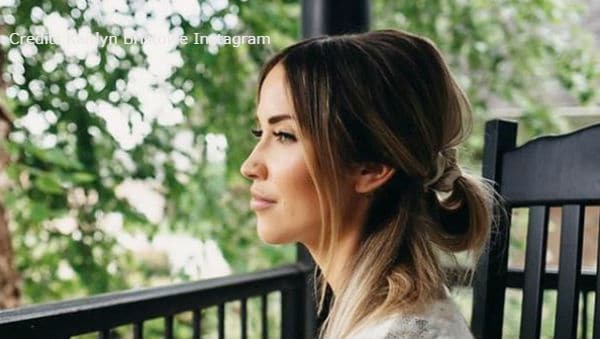 The rumors have been flying for a bit that Kaitlyn Bristowe and Shawn Booth called it quits. This couple fell in love on The Bachelorette, but they never got married. A lot of people have wondered why they never got married and maybe there was trouble in paradise. Most couples from this show get married pretty soon.
Now Us Weekly is sharing that Kaitlyn has plans to speak out about the split rumors. The thing is she is going to make you listen to her podcast to hear what she has to say. Not shocking at all, but also not a big fan of her forcing people to listen. The other option is just to wait until someone writes an article about it because you know they will.
You won't have to wait very long to hear the details. The new podcast will come out tomorrow. She said, "If you guys love me for my confidence, my happiness, and my humor, I want you to love me for my insecurities and my hard days as well. Because that's real." That statement alone really makes it sound like there could be something going on like a break up between them.
Kaitlyn Bristowe went on to explain that she is now dealing with anxiety and that this is something new to her. It is hard, but she seems to be handling it. Could this have been caused by her split? Maybe if they did call it quits, but she still isn't saying. The couple hasn't posted anything together in almost a month. Normally, when a reality television couple calls it quits, they end up waiting a bit to reveal it. That is because they want to make sure it is really over before telling the fans.
Are you shocked to hear that Kaitlyn Bristowe isn't saying anything yet? Do you think that they are over? Let us know in the comments below and don't miss Bachelor in Paradise airing on Mondays and Tuesdays on ABC.
---