The Bachelor's Colton Underwood Comes Out As Gay
He spoke about his complicated relationship with season 23 winner, Cassie Randolph.
Ashley Hoover Baker April 14, 2021 10:20am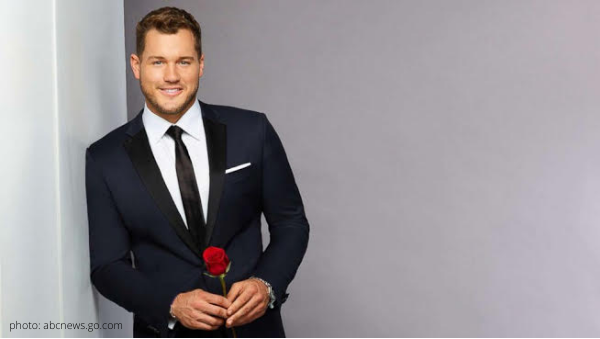 "I'm gay," announced season 23 Bachelor star, Colton Underwood, to Robin Roberts on Good Morning America. "I've ran from myself for a long time. I've hated myself for a long time."
Colton continued, "I came to terms with that earlier this year and have been processing it. And the next step in all of this was sort of letting people know."
What motivated Colton to come out?
The Bachelor alumni told Robin that he knew after the whirlwind that was 2020, he needed to live his truth.
He explained that people were taking a "look at themselves in the mirror and figure out who they are and what they've been running from or what they've been putting off in their lives."
That's when Colton realized he needed to make a change.
Colton apologized to Cassie:
The former football player took time to publicly apologize to woman who accepted his final rose, Cassie Randolph, for "any pain and emotional stress" he caused.
He even confessed that he wishes it hadn't happened the way it did. "I wish that I would've been courageous enough to fix myself before I broke anybody else," he said.
Colton said he "loved everything" about Cassie, which "only made it harder and more confusing" for him.
"I got into a place with my personal life that was dark, and bad, and I can list a bunch of different things, but they'd all be excuses," he explained. "I'd like to say sorry for how things ended. I messed up. I made a lot of bad choices."
Bachelor Nation reacts:
There were many fans who were thrilled to hear Colton is living honestly.
Why are you all shocked that Colton Underwood came out as being gay? I'm not. Good for him for coming out and openly living his life.

— Ryan Cloud Comedy (@ryancloudcomedy) April 14, 2021
Many members of the LGTBQ+ community welcomed the former NFL star to the 'team.' (Terrible pun- my apologies!)
The Bachelor's Colton Underwood comes out as gay? Girl, no straight man has eyebrows that manicured unless you've been touched by an angel. See you at the gay clubs later, boo! <3

— nicholas (@Sparta) April 14, 2021
There were some bone collectors on Twitter that came with receipts!
Let's not forget Colton Underwood was stalking his ex

— callie xcx (@calliefontana) April 14, 2021
Former Real Housewives of New York star/'writer girl,' Carol Radziwill is showing empathy for the contestants that were led on.
Congrats to Colton Underwood but also What?? You apply & compete with other men to go on a TV show looking for love & you think you might be gay? What about processing that without involving TV crews and 25 girls. It's a great day for gay men, bad day for young women. #Bachelor

— Carole Radziwill (@CaroleRadziwill) April 14, 2021
Even the franchise's long time host Chris Harrison chimed in.
View this post on Instagram
Moving forward:
"I'm still the same Colton everybody met on TV. I'm still the same Colton to my friends and my family, I just happen to be able to share with people now all of me," he said. "And I am proud of that, you know? I am proud to be gay."
Totally relatable!
Check out the Get'n Cozy With Erin Hill podcast for the latest news, gossip and EXCLUSIVE INTERVIEWS. Here is the most recent episode with The Bachelorette's Marcus Pierce.
Were you surprised to hear the news of Colton coming out? Sound off in the comments!
---