CBB's Shanna Moakler And Carson Kressley Make Amends Post Evictions
Shanna accepted Carson's apology for not honoring their alliance.
Ashley Hoover Baker February 21, 2022 10:49am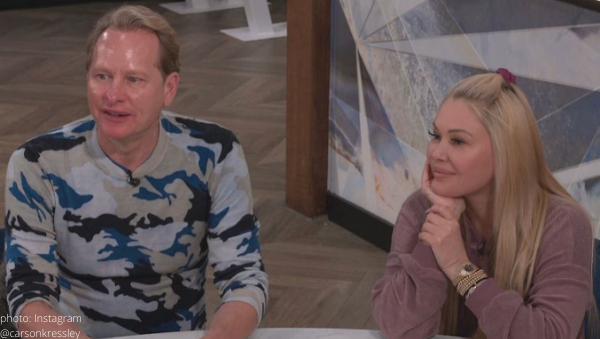 An alliance on the outside:
Celebrity Big Brother season three houseguests Shanna Moakler and Carson Kressley are back on good terms after back-to-back evictions from the Big Brother house.
Apology accepted:
The former star of Meet The Barkers took to Instagram to acknowledge Carson's "huge heart and a kind soul" …and to follow up on plans with the Queer Eye OG.
"Thank you for the kind words and acknowledgment.
The @bigbrothercbs experience is one no one can truly understand unless you have been in that house and lived in the environment we did. Not easy. Thank you for being the class act I always knew you were and I'm still taking you up on that pedicure! ❤️⚓️🐎"
Carson quickly jumped into the thread thanking Shanna "for being so gracious" before confirming "manis and pedis for sure !"
ICYMI:
Almost immediately after being evicted, Carson took to Instagram to issue an apology to his former roommate.
View this post on Instagram
Outstanding social game:
In addition to a self-care date with his former Crowned co-judge, Carson is being sought out by SNL alumni Chris Kattan for a collaboration.
"I can't wait to meet [with] Carson. Carson and I are like, 'We gotta do a show together.' And we want to. We're gonna do a show together. I don't know what it is…"
Whatever it is- if it involves Carson Kressley- you can sign me up!
Who do you think is going to the jury will vote the season 3 CBB winner? Drop names in the comments.
---