Queer Eye's Karamo Brown Calls Out Racism In LGBTQ+ Community
The 'culture expert' asks others remember the radical roots of the gay rights movement.
Ashley Hoover Baker June 4, 2020 2:00pm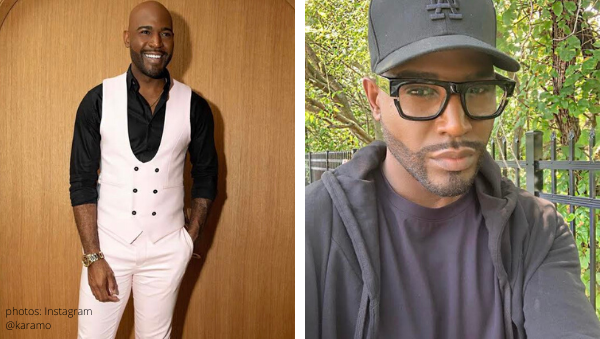 Queer Eye's Karamo Brown called out racism in the LGBTQ+ community. The 'culture expert' asked others remember the radical roots of the gay rights movement.
Karamo's statement:
Karamo told the Thomson Reuters Foundation, "There's a lot of racism that exists in the LGBT community," according to reports from thejakartapost.com. "The things I've seen outside (in society) I've only seen perpetuated in the LGBT community. Yeah, you might have had a struggle because you're gay, but white privilege still exists."
Karamo has receipts:
In case you missed it, Grindr "[a geosocial networking and online dating application geared towards gay, bi and trans people, according to Wikipedia]" announced their plan to remove ethnicity filters in an attempt to eliminate racism.
The self proclaimed 'life coach' pointed to the negative reaction from gay men on social media as evidence of racism in the gay community. "White gay men were like 'this is wrong, I should have the right to be like I don't want blacks, I don't want Asians,'" Karamo explained. "If you inherently don't understand why that is wrong, as a gay person … then you need to check yourself."
BLM and Pride month:
Monday, June 1st kicked off the start of Pride month. In many big cities, gay and trans people gather to honor the 1969 riots against police brutality in New York City. Karamo called on the LGBT+ community to reflect on the root of the celebration, protests.
"Protests are always part of Pride. It's just they get overshadowed by boys and girls with rainbows painted on their faces," Karamo detailed. (Did you hear that Vanderpump Rules cast?!)
Karamo explained the shift that the LGBT community should be highlighting is where our history lies, in protesting.
Podcast blackout:
Many podcasts went dark this week to listen to black stories, rather than share their own stories. I'm listening to the Karamo the Podcast today. Karamo had a great interview with former CNN news anchor & documentarian Soledad O'Brien to discuss being black & the police.
Here's a link to the episode in case you'd like to listen.
Desperate for a feel-good show to binge?
Netflix has your back! Season 5 0f Queer Eye premiers Friday, June 5th.
Thank goodness!
How have you helped to support the Black Lives Matter movement? Sound off in the comments!
---